Diveristy in Friendship
by
Antone R.E. Pierucci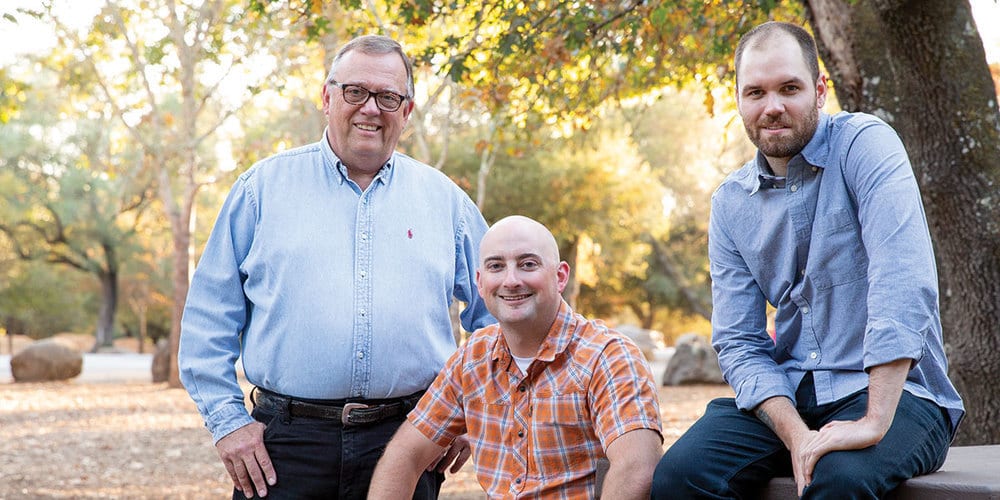 Newly installed Grand Master of California John E. Trauner opens up about leadership lessons, learning from history, and heeding the advice of his greatest hero—his dad.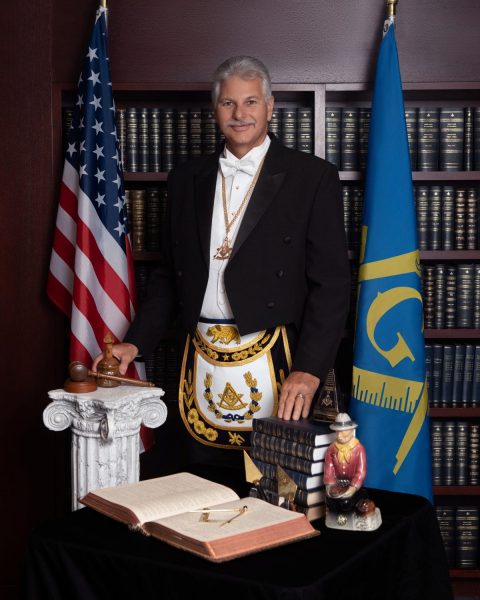 Speak with John E. Trauner for very long, and it's clear that the memory of his father, Tommy Trauner, looms large. "He was, and will always be, my greatest hero," Trauner says of his father, a well-known and longtime public servant in Nevada County. It was into Tommy's lodge, Madison No. 23, in Grass Valley, that the younger Trauner was initiated more than 20 years ago, and where he followed in his footsteps to become lodge master. On the eve of his installation to the highest Masonic office in the state, Trauner reflected on the leadership lessons his father imparted on him, how they shaped him, and his vision for the future of the fraternity.
California Freemason: For members who might not know you, can you explain how you got involved in Freemasonry?
John E. Trauner: Growing up, my dad was a Mason, and I'd been to lodge with him as a kid. But as life went on, he never asked me to join. I figured he didn't want me to be a Mason, or that I wasn't worthy of it. I didn't realize that they couldn't proselytize about it. Finally, when I was 42 years old, my dad and I were working on the ranch together and I asked him if it'd be possible for me to be a Mason. And the old man got quiet and started crying. And he said, "Son, I waited 21 years for you to ask that question."
CFM: What about the fraternity spoke to you?
J.T.: I didn't know much about it at first. But once I got in the organization, I realized that it's something that's much larger than myself. I enjoy the memory work and the ritual, and I enjoy the esoteric symbolism. I was an officer's coach for many years, and to this day, I love to teach ritual.
CFM: Getting into lodge leadership and later Grand Lodge leadership is a big commitment. What made you want to take that responsibility on?
J.T.: That's not difficult. The way I was raised, my dad said if you ever belong to an organization, you should want to take charge of it. So if you belong to a nonprofit, become the president of it. The Masons need leadership. He even said to me, "You could become the grand master someday." And, of course at the time, you laugh at that. But in every organization that I've belonged to, I've become the head of it. That's just my makeup. I find it easier to get involved and make an organization better, than complaining about it.
CFM: What would you like the fraternity to look like in one year?
J.T.: One of my great priorities is the obligation renewal ceremony. I want brothers to remember why they're Masons, to remember their obligation. Beyond that, I'm looking forward to making strides on our 2050 plan and the announcement of our 2025 operational plan. I really don't foresee a huge change, because frankly we're doing good things. I think it'll be more of a refinement of what we're doing now.
CFM: You've also made a priority of recognizing the historic lodges up in your neck of the woods, in Gold Country. Why is that important to you?
J.T.: This whole thing came up because many years ago, I was in a lodge and a discussion came up about where the Masons in California came from. So I started doing research, and I realized that many of our pioneering forefathers of California Masonry—the people like Jonathan Stevenson, John Swett, Edward Myers Preston—were miners who came here to find their fortune. And when they couldn't find gold, they evolved into pillars of their community. So, literally, our roots came from miner immigrants. And I want to be clear, every lodge with a number under 100 is a significant part of the history of California Masons. But I happen to live in the middle of gold country, so I saw this as a chance to educate Masons about our roots and the history of California.
CFM: Another theme for your administration is seizing opportunity. What do you mean by that?
J.T.: Opportunity is all around us. I want Masons to look at their lodges, their youth orders, their concordant bodies, and be an agent of change in them. For instance, if you're in an area that has no youth orders, be the spark to create a chapter in your area. Or if you belong to a York Rite body that's failing, become an officer and bring your leadership abilities to it. Or even something small in your own lodge—replacing the regalia that's been neglected for years—be the person that makes that change so that brothers have pride in the lodge. There are as many opportunities as ideas in one's head.
CFM: Finally, do you have a favorite memory associated with your lodge?
J.T.: In 2002, two years before he died, I was able to stand up in my lodge as a past master and present my father with his 50-year pin. In that moment, it was just a father and a son. It brought a tear to both of our eyes. And it was something that'll live with me for the rest of my life.