Diveristy in Friendship
by
Antone R.E. Pierucci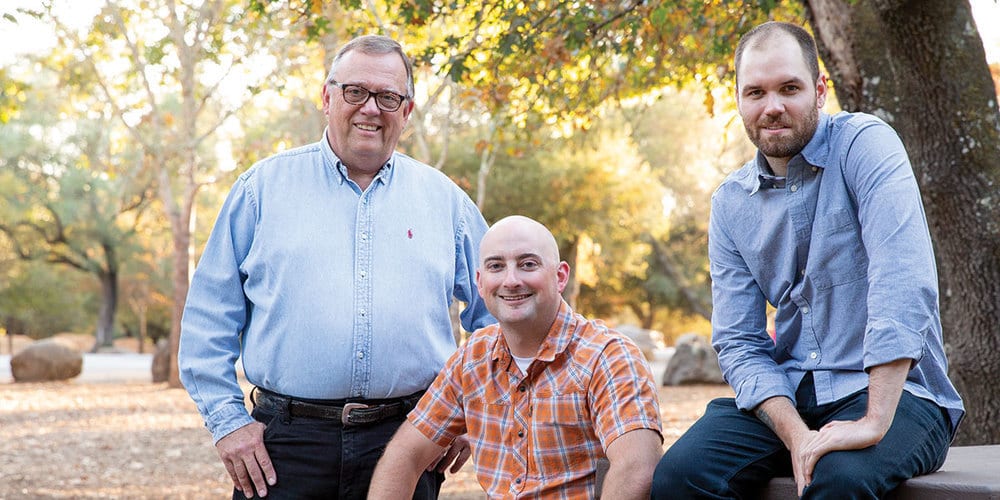 A new sister lodge program pairs rural lodges with big-city siblings
Freemasonry, as the first degree instructs, enables friendships between people who might otherwise be at a perpetual distance from one another.
In the case of some remote lodges, that rings even more true. At least that's the idea behind Grand Master John E. Trauner's new sister lodge initiative, in which lodges in rural areas will, should they so choose, be symbolically paired with a partner lodge in an urban area. Lodges that vote to join the program will form a "sister" relationship—so a lodge in the Mother Lode region might pair with a Bay Area, Los Angeles, or San Diego sibling.
What goes into such an arrangement? As much or as little as each lodge wants.
That could mean annual gatherings for meals and picnics, shared degree work, or holding joint special events. It might just entail setting aside time at Annual Communication or retreats for lodge leaders to catch up. Or anything in between. "We're very different from lodges elsewhere in the state," says G. Sean Metroka, the master of Nevada No. 13 in Nevada City—one of the rural lodges that could benefit from the program. "What we can get is a different perspective—a connection to our big-city lodges."
While the mechanics of the sister lodge program are up to individual lodges to work out according to their own objectives, the benefits are universal: More opportunities for connection and friendship with those from quite different backgrounds; a pipeline for shared knowledge around leadership, masonic education, and other best practices; and a chance to live the uniting bonds of Freemasonry.
If a lodge needs assistance finding a lodge to form a sister lodge partnership with, its district inspector or assistant grand lecturer can help. In order to form such a connection, two lodges simply need to sign the Sister Lodge resolution (available at Freemason.org) after receiving a majority vote within their own lodge. "This could have a tremendous benefit for smaller lodges," Metroka says. "In my district, we all try to help one another out, but there's a limit to what we can do. So it'll be important to have someone from outside the community to connect to."