Diveristy in Friendship
by
Antone R.E. Pierucci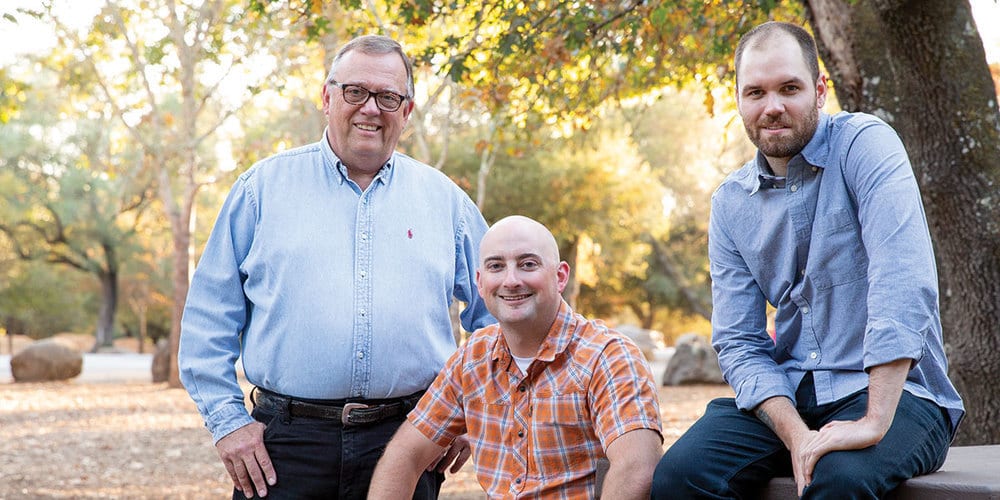 2019–2020 Masonic Restoration: A Lifeline Back to Lodge
A new program simplifies the path back to the fraternity for suspended members
Masonry is a lifelong commitment. Problem is, sometimes life gets in the way of it.
The reasons that members tend to drift away from their lodge run the gamut, from big to small—although it turns out that more often than not, they're really small. Like not updating their address after a move. Or work getting really busy. Or having an old telephone number on file. By the time they've straightened up the error, they may owe considerable amount in back dues. These are men who still feel deeply about the fraternity, but having fallen off the radar, find themselves unable to return to lodge.
That's why Grand Master John E. Trauner is proposing a simple, straightforward path back. Whether a member has been suspended for two months or 20 years, the plan works the same.
How To Participate
The Grand Lodge of California has made it easy for lodges to participate in the 2020 Member Restoration effort. The effort includes these steps:
Your lodge will receive a list of all members of your lodge who have been suspended for non-payment of dues.
Remove any members on the list that should not be included in the restoration campaign.
Vote on the resolution at stated meeting. The resolution will pass with 2/3 vote of all present at the stated meeting. Download the Restoration Resolution here.
Return your edited list and the signed resolution to Grand Lodge.
Grand Lodge will reach out to all indicated members of your lodge, and invite them back to the fraternity.
Grand Lodge will receive the payments from the suspended members, update the member's record, restore him to good standing, and record his payment. Grand Lodge will then notify the member and your lodge, so that you may reach out to him, issue his dues receipt and welcome him back to lodge.
For suspended brothers, it's a lifeline back to lodge. For the fraternity, it's a potentially transformative move.
Lodge leadership and inspectors should look to their mailboxes in coming weeks for more information from on how to implement this program.
Consider: Statewide, there are approximately 40,000 lapsed members—that's almost as many Masons are as active. When other masonic organizations instituted a similar restoration program, they saw approximately 10 to 15 percent of suspended members brought back into the fold. Those kinds of results for California could provide a much-needed injection to lodges in need of members and future leaders. And, a September 2019 survey of members suspended for non-payment of dues indicated that 82% of them would like to be restored to good standing.
Beyond the numbers, it's a way to do right by fellow brothers who want to rejoin lodge and experience the fullness of the craft. Says Trauner, "We need to welcome those brothers back into our lodges, where they can once again make a valuable difference. Many of these men need help in finding their way back into our lodges. Let us help them find their way."
For more information on restoration, contact Member Services at [email protected] or call (415) 776-7000.