Diveristy in Friendship
by
Antone R.E. Pierucci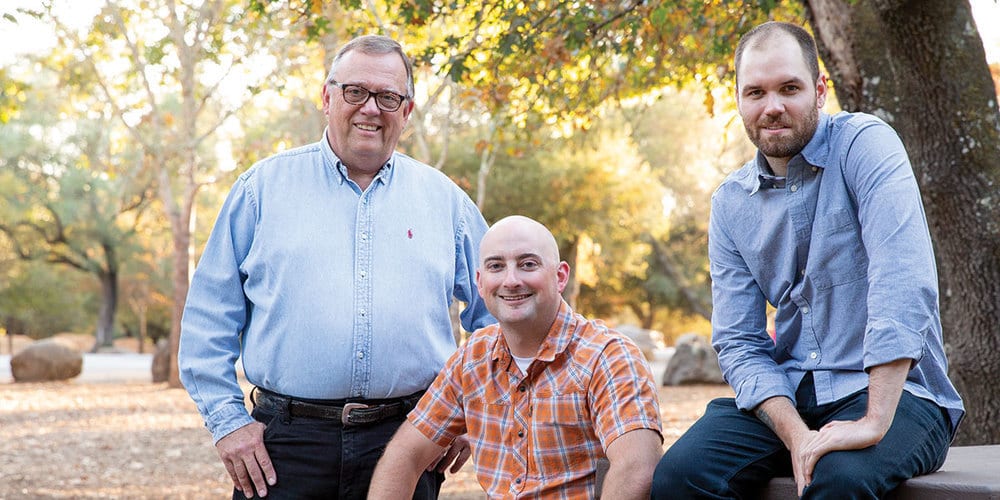 ONE LODGE'S NEGLECTED ARCHIVES
BROUGHT ITS HISTORY ALIVE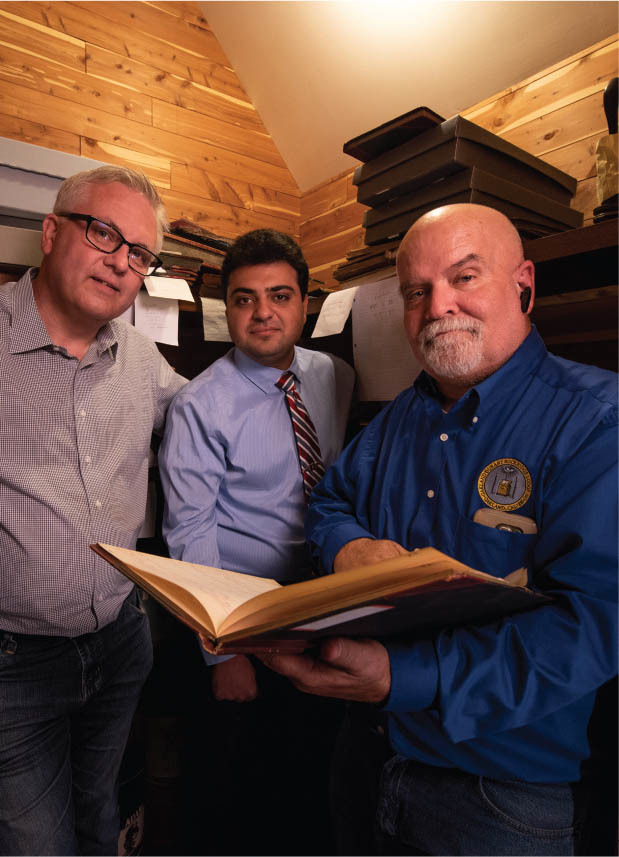 Before 2013, they were just boxes stacked precariously in a corner. Heaps of old, leather-bound account books were mixed with patio umbrellas, plastic tablecloths, and other bric-a-brac. Like many people who amass odds and ends in a long-inhabited home, Oakland Durant Rockridge Lodge No. 188 had accumulated quite a collection. But instead of outdated Christmas décor or chipped Fiestaware plates, the lodge held objects from three lodges with lineages tracing back nearly a century and a half. And when a water pipe burst over the room where these archives had been stored for years, the lodge nearly lost them all.
Past Master David Forsyth was on the hall association when the pipe burst in 2013. It wasn't until he made his way through the mounds of accumulated history that he realized the enormity of what had nearly been lost. "I was horrified. None of us understood how much we actually had," Forsyth says. "After the initial horror wore off, I realized all of this stuff had to be moved."
This discovery was the beginning of a project that has since taken on a life of its own. Over the next several months, Forsyth moved the material out of the damp room and into the lodge's spacious dining room where he could get a better sense of what he was dealing with. "I really had no idea what I would find," he recalls. But he soon discovered that within the boxes and heaps of books was a veritable menagerie of historic gems. From bits of stone recovered from Jerusalem and cornerstones of long-since demolished local landmarks to historical records of the Oakland area and framed Ansel Adams photographs, the lodge had been sitting atop the type of archives most historians only dream about.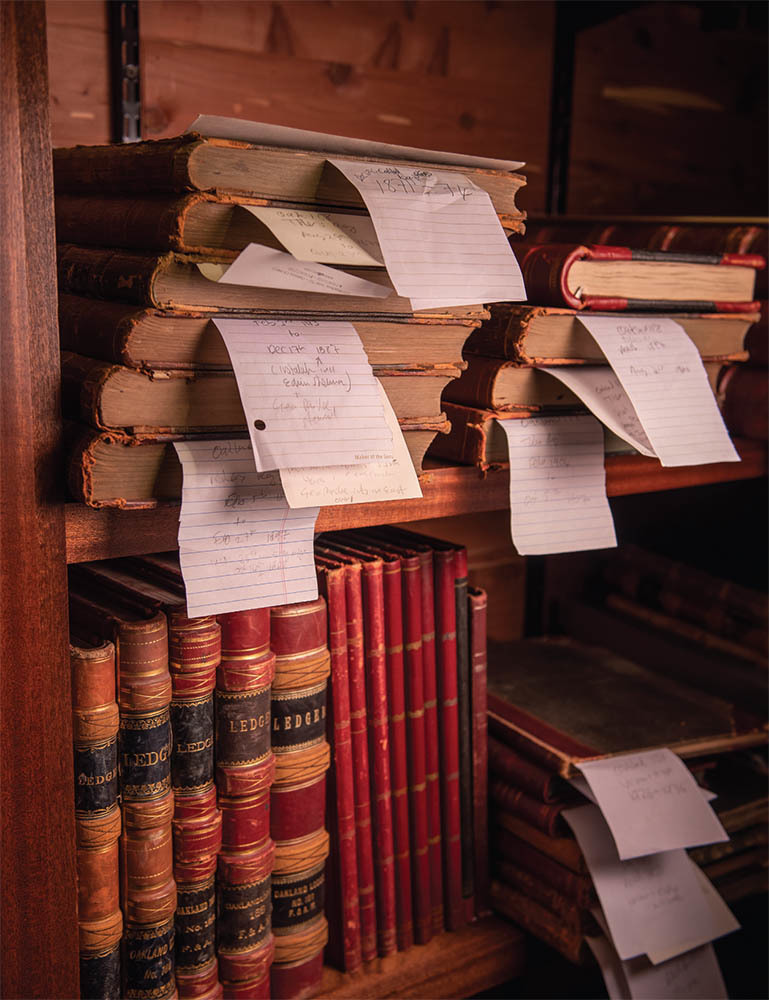 The bound minute books and lodge records from the three lodges that today make up Oakland Durant Rockridge Lodge present a fascinating glimpse into the notable members of Oakland's past. Oakland Lodge No. 188 was the first of these lodges, founded in 1868 and headed by none other than Nathan W. Spaulding, a multiyear mayor of Oakland and assistant United States treasurer of San Francisco – a position to which he was appointed by President James A. Garfield, an Ohio Mason. The leaders of the two other foundational lodges, Durant Lodge No. 268 and Rockridge odge No. 468, also played pivotal roles in local and state affairs. Henry Durant, for instance, was the founding president of the University of California system. Many members of Rockridge Lodge numbered among the city's police and fire departments. And here, in their boxes and books and ephemera gathered over decades, Oakland Durant Rockridge odge has the physical connection to these great men.
Many of these men left their mark upon Oakland, and in the several months it took Forsyth to organize their archival materials, he began to feel uniquely connected to them. "When you open a book and read something in the vernacular of that time and place, your eyes kind of get watery," he says. "Here were men who were leaders of the city; who had the capacity to make things happen." But, these men were not only important historical figures in their own right: They were Masons, uniquely and inextricably linked to the spirit of the lodge that remains to this day. "These are our forefathers. Theirs are the shoulders we stand upon today," Forsyth says.
It didn't take long for other members of the lodge to recognize the significant legacy these items represented. Following Forsyth's discovery, the lodge leapt into action. Using funds from a generous bequest by Peter Holloway, the lodge's late tiler, along with additional support from Past Master John Stohr, the lodge converted a recently vacated caretaker's room into a climate-controlled, cedarlined archives room.
Only six months passed between Forsyth's discovery of the lodge's treasures to the opening of the archives. But it wasn't enough to just rehouse the historical information and objects. Next was the long task of cataloging it. "This is probably not a project that I'll see the end of," Forsyth says. "Future historians in the lodge will have to continue our work."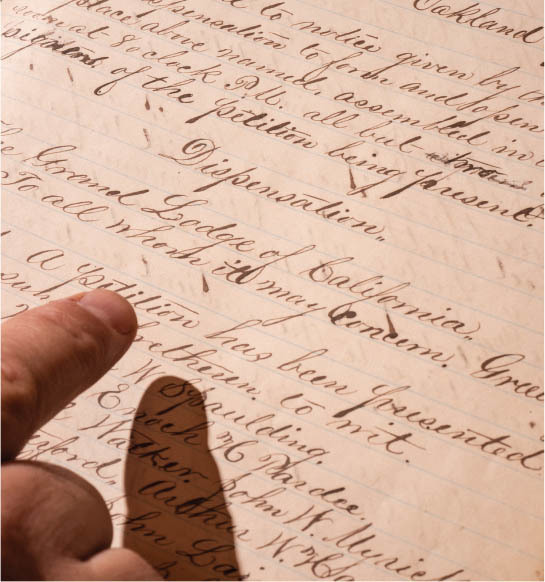 Tigran Agadzhanyan, raised last year, is one such historian. He represents a new generation of lodge members, and his experience illustrates the subtle, but profound ways the new emphasis on history has altered the lodge.
"When I first saw the lodge room during my initiation, I was amazed," recalls Agadzhanyan. "Light shone through two large stained glass windows that flanked the master in the east, and framed prints of esoteric paraphernalia hung on the walls." These lovely windows are remnants of older lodge buildings, and the artwork was discovered within the lodge's archives. "I can't begin to tell you how important displaying this history has been to my Masonic experience," he says.
For Agadzhanyan, the lodge's Masonic objects convey meaning and make the fraternity's intangible past come alive. "It isn't the material items themselves," he says, "but the meaning behind them." Take, for instance, one of the many aprons the brethren discovered. "This isn't just an apron," he says. "It is an apron issued to a brother a hundred years ago; an apron he wore to meetings, installations, events, and funerals. It was probably cherished for decades, as long as the Mason lived, and then it was lost. But we've found it once more."
For brothers like Agadzhanyan, Forsyth, and Past Master Tim World, the current building manager, there lies a personal story within each minute book and framed photograph. Each object offers a profound connection to their Masonic past, as well as the lodge's connection to the community and the wider world. It makes one wonder what other stories, from other lodges in California and beyond, may await discovery.
PHOTO CREDIT: Paolo Vescia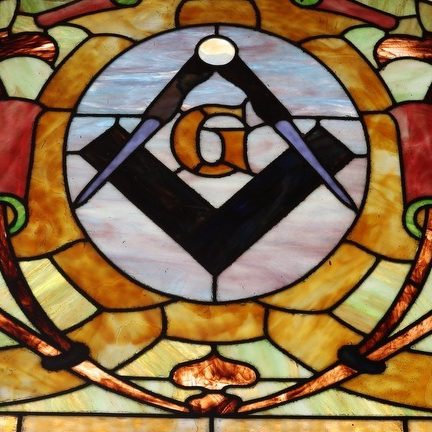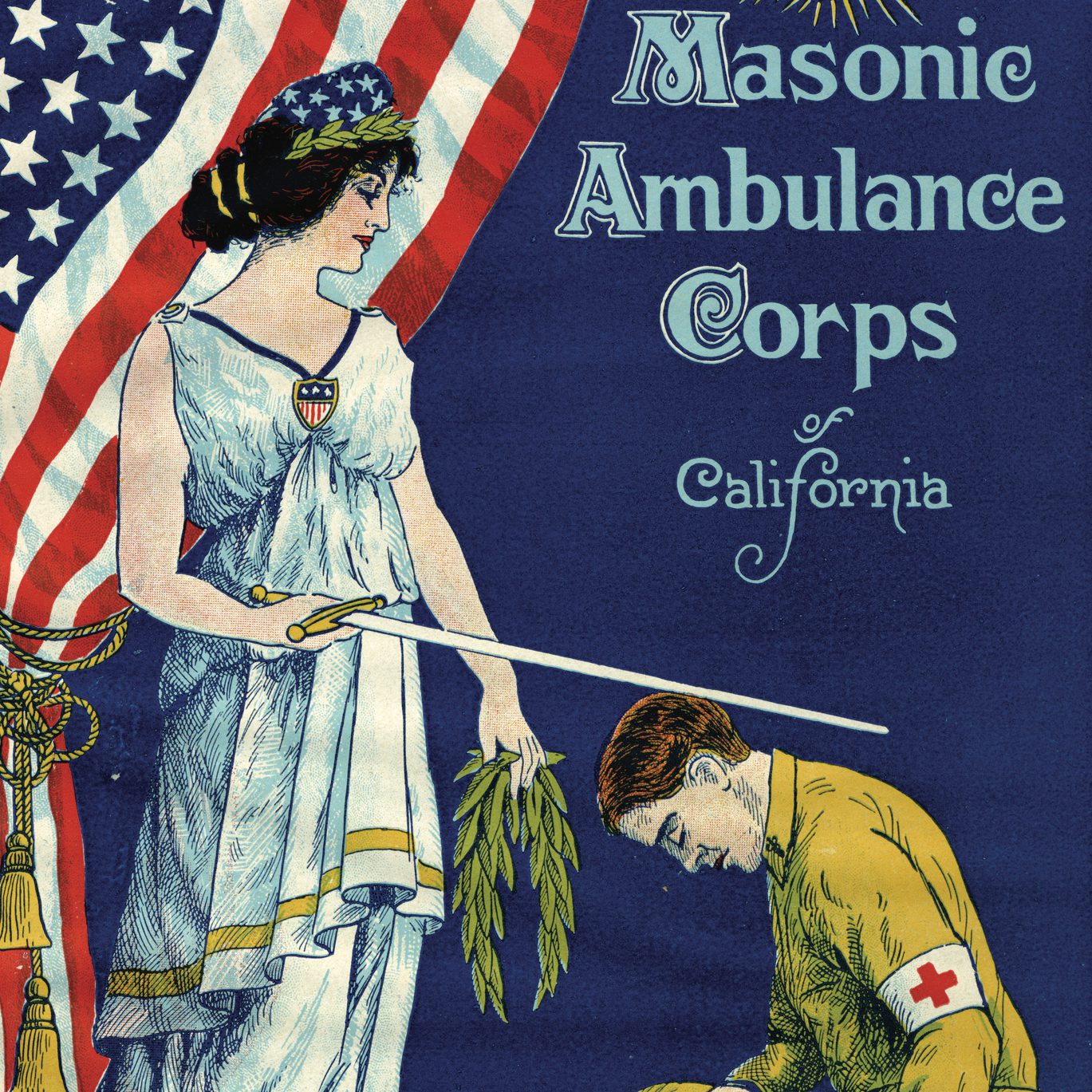 During WWI, the Masonic Ambulance Corps was a grassroots effort by Masonic volunteers who were passionate to serve their country.
Read More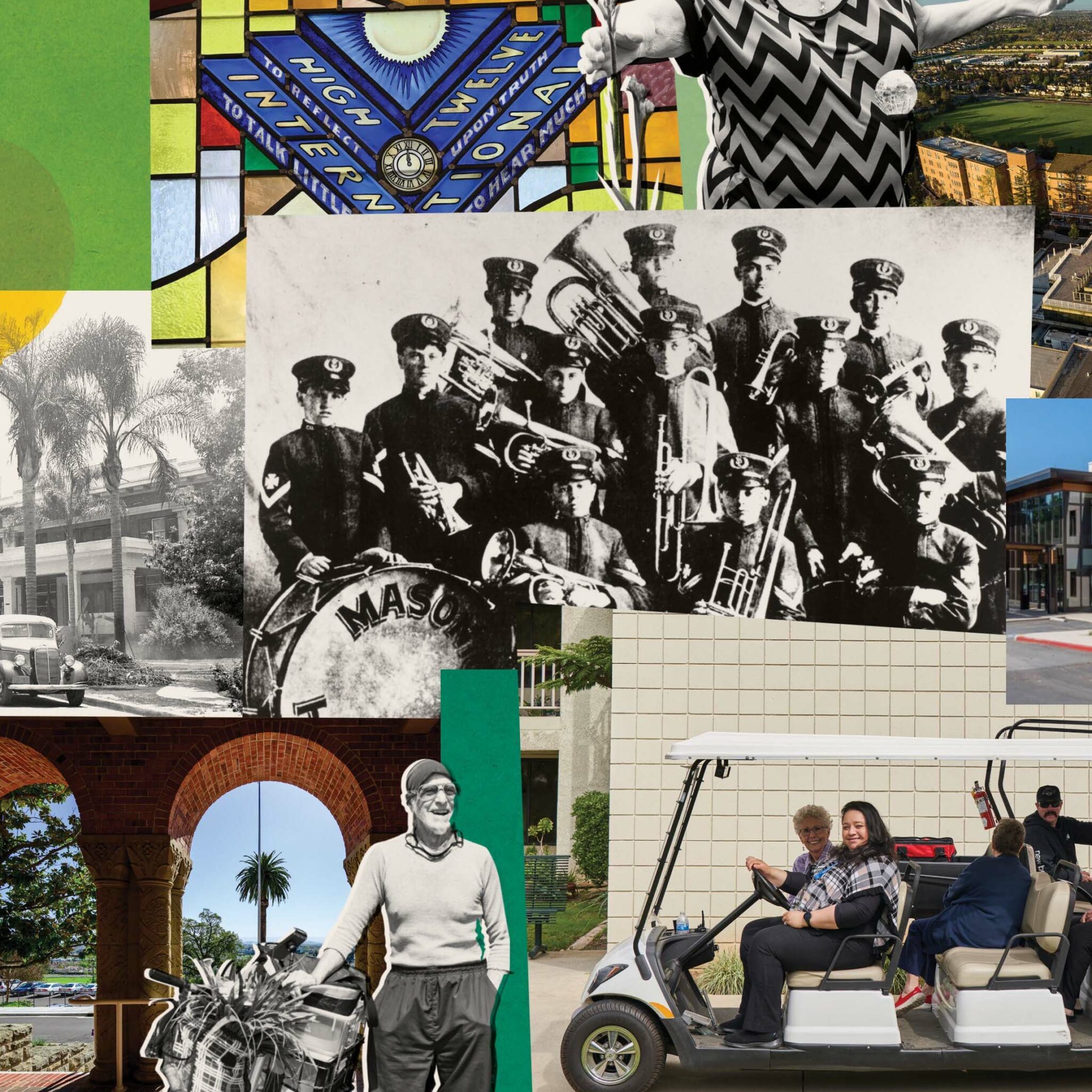 The Masonic Homes of California evolved from a 19th century widows and orphans home into an innovative apparatus of care and relief.
Read More