Diveristy in Friendship
by
Antone R.E. Pierucci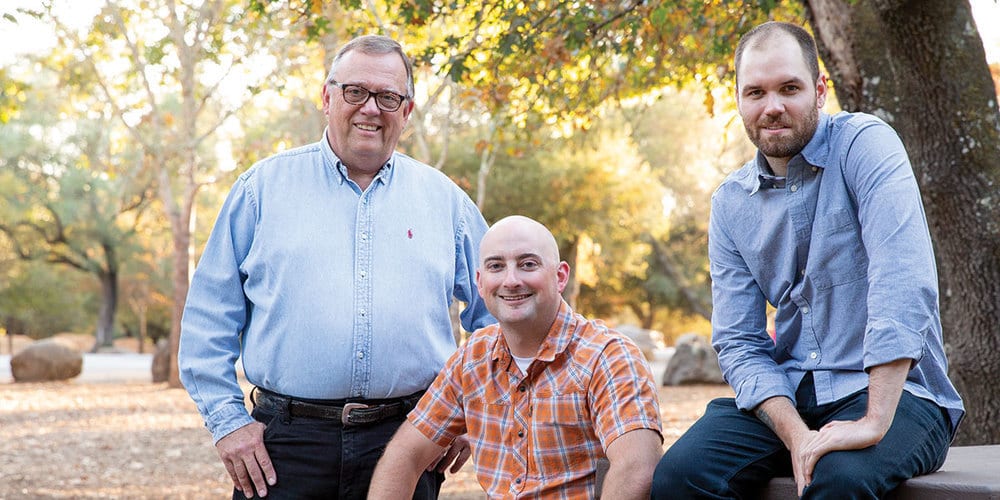 Reaching Across
the Centuries—for a Day
Befitting an occasion as significant as its centennial anniversary, DeMolay International's Northern California Jurisdiction marked the day by dedicating a commemorative bench and time capsule at the Masonic Homes—and then dumping buckets of water on one another.
The 100th anniversary event, held June 15 in Union City, drew more than 300 kids, families, and DeMolay alumni from across the state. The celebration included the initiation of 15 new members, as well as a parade of some 20 chapter banners, plus carnival food and games, a video-game trailer, and the ever-popular water-dunking station—a fundraiser for the Me-One Foundation.
And while the day was of course one of fun, the event balanced that with a reverence for the occasion: Masons of California Grand Master Stuart Wright and officers of the Grand Lodge were on hand for the dedication of a commemorative bench and time capsule (containing a class photo and a recent program from the DeMolay centennial convention, among other items) using a specially written variation of the Cornerstone Ceremony. Once installed in the Homes' front plaza, the bench will sit nearby similar structures marking Job's Daughters (celebrating its centennial in 2020) and Order of the Rainbow for Girls in 2022.
The day's setting on the Masonic Homes' campus, where several residents were originally introduced to Masonry through DeMolay, proved appropriate for such an era-spanning event, providing a bridge connecting a century's worth of history to the century ahead.