Diveristy in Friendship
by
Antone R.E. Pierucci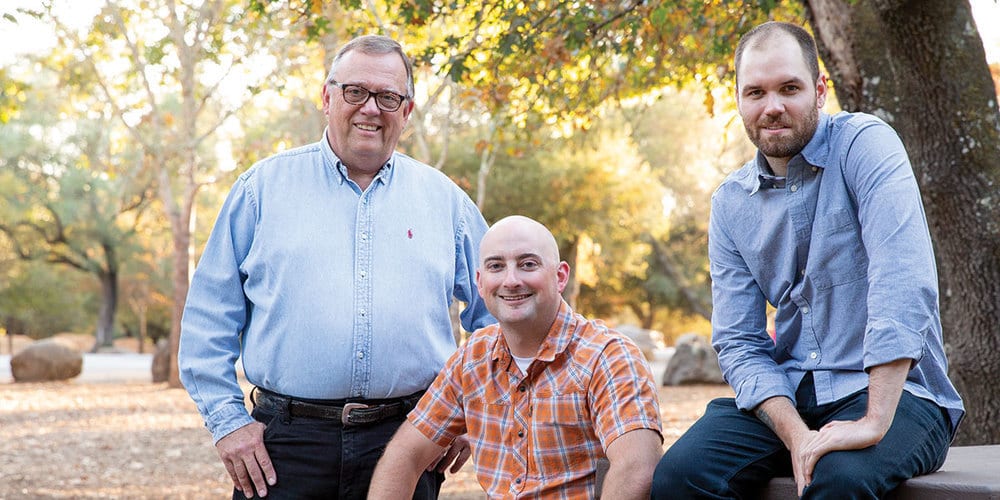 MEET CHRISTOPHER "CHIP" HERWEGH
MASON FOR 22 YEARS
21ST CENTURY CLUB DONOR
Wander into one of Los Angeles' many antique shops, and you may find yourself alongside Chip Herwegh, scrutinizing old objects for a spark of inspiration.
"I love going through an entire antique store and finding that one object that connects with me," Herwegh says. "Things need to hit me personally."
Herwegh started collecting in his 20s, beginning with a Shriner's fez. He wasn't yet a Mason – he joined Redondo Lodge No. 328 at age 30 – but Masonry goes back several generations in his family, and he felt its pull.
Today, Herwegh's collection includes his great grandfather's Master Mason certificate, a meticulous work of ink on parchment dating back to 1882 from a lodge in Northern Ireland. Hanging beside it is a certificate from his grandfather's lodge in India in the 1920s, where he served in the British Army.
On bookshelves in his Manhattan Beach living room, Herwegh has amassed a library on subjects ranging from Masonry to California and local history to Judaica, archaeology, and art. He started out his career as a carpenter and prop maker on film sets; he now designs and makes furniture. A curio cabinet points to this part of his identity, filled with antique carpenter's hand tools and measuring devices from folding rulers to yardsticks, most from local lumber yards or furniture makers. It also displays a vast collection of Masonic regalia, working tools, and keepsakes – from pins to plates – to accompany that first momentous fez.
"You look at the collection on the surface and you see a little crazy," Herwegh laughs, "but once you dig down, I'm very specific about what I collect. Things need to hit me personally, and connect with me in multiple ways – through Masonry, through woodworking, through the South Bay. When I look at my whole collection, it tells the story of who I am."
AN OBLIGATION TO HELP OTHERS
Charity looms large in that story. As a 21st Century Club donor, Herwegh is among the fraternity's most generous supporters. "One of the reasons we become Freemasons is to give," he says. "There's the Jewish concept called tzedakah. It can be translated as charity, but it's really more than that. It's an obligation to God and to other people. It's about caring about others and how you can affect their lives. I think that's why you need to believe in God to be a Mason. You need to look outside of yourself to something bigger. As Masons, we work on improving ourselves. But we also try to improve the world and help others."
Among the fraternity's charitable programs, he feels an emotional tie to Masons4Mitts. He played baseball from age 8 through 16, and counts it among his most meaningful childhood experiences. He is now raising his own children in the same neighborhood where he grew up, and he still runs into guys he played ball with as a kid. "Little league was always special for me," he says: "the camaraderie, the coaches, the teamwork. I want to help other kids to have that experience. And it's as simple as a baseball glove."
It's a poignant observation from a man who, as a craftsman, collector, and Mason, understands the power of the tangible. Whether on the baseball field, in the display case, or in the lodge room, objects mean something to Herwegh. They connect him to those that made them or used them in the past. They connect him to core parts of himself – in his words, the story of who he is. And they can evoke lessons that are hard to teach in words alone.
When Herwegh scours an antique shop for some new treasure, or contemplates his curio cabinet of Masonic keepsakes and bookshelves of esoteric lore, he thinks about the collective experiences and wisdom within. "I believe there's information in Masonry that we have not yet figured out," he says, "but it's our duty to learn from it and pass it on." The right objects, collected with care, can help.
PHOTO CREDIT:  Jason Frank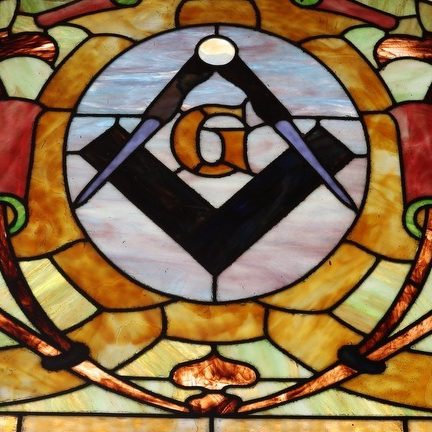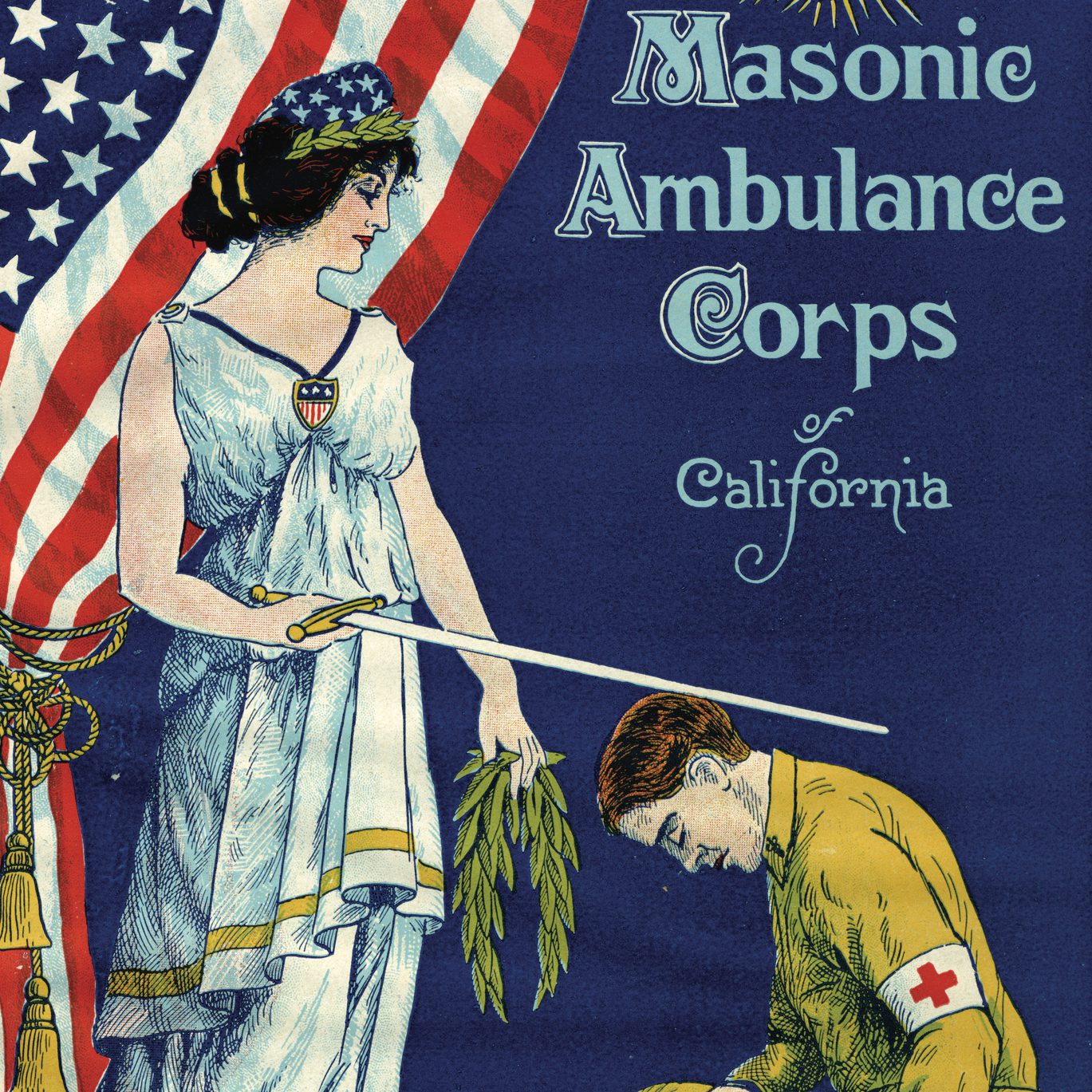 During WWI, the Masonic Ambulance Corps was a grassroots effort by Masonic volunteers who were passionate to serve their country.
Read More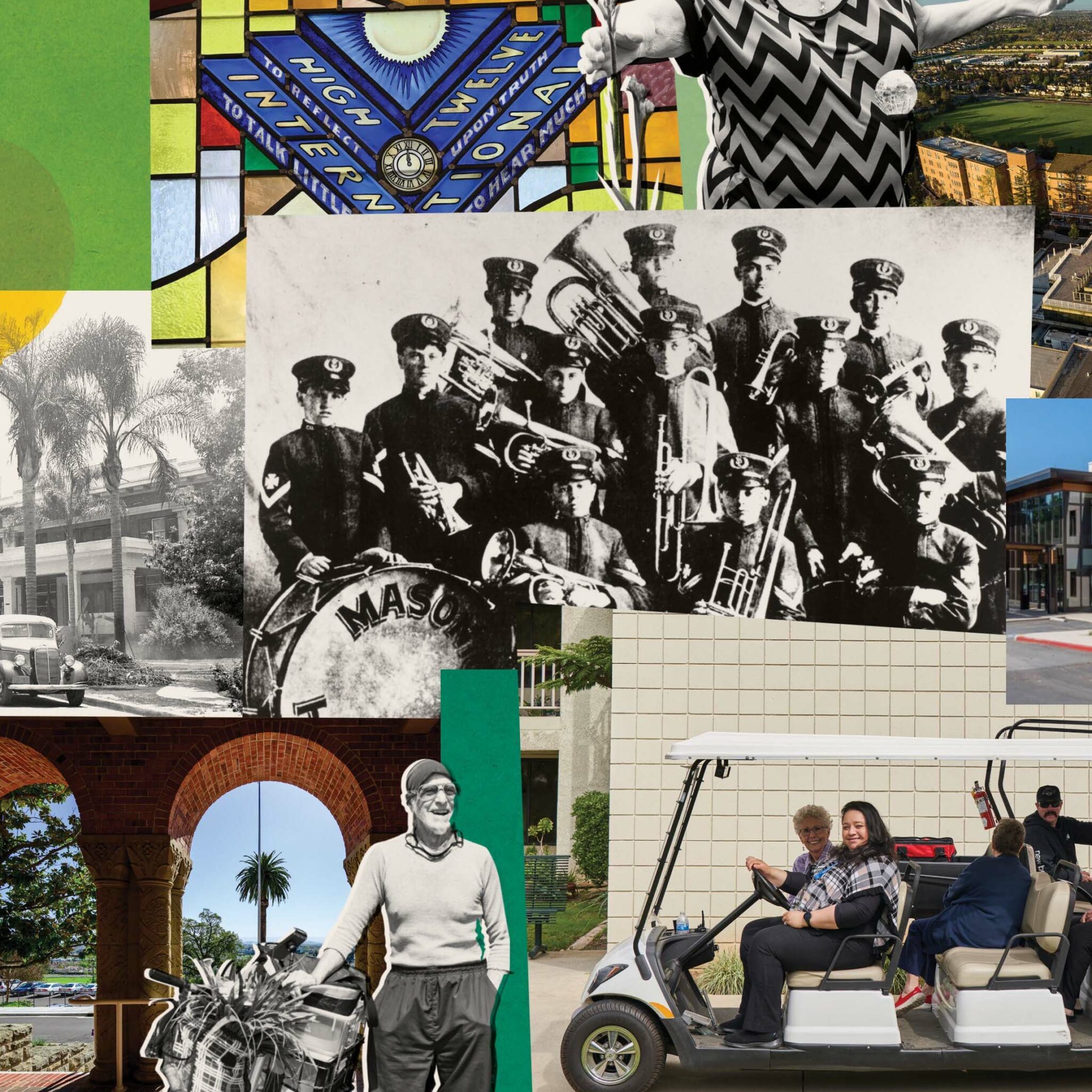 The Masonic Homes of California evolved from a 19th century widows and orphans home into an innovative apparatus of care and relief.
Read More