Diveristy in Friendship
by
Antone R.E. Pierucci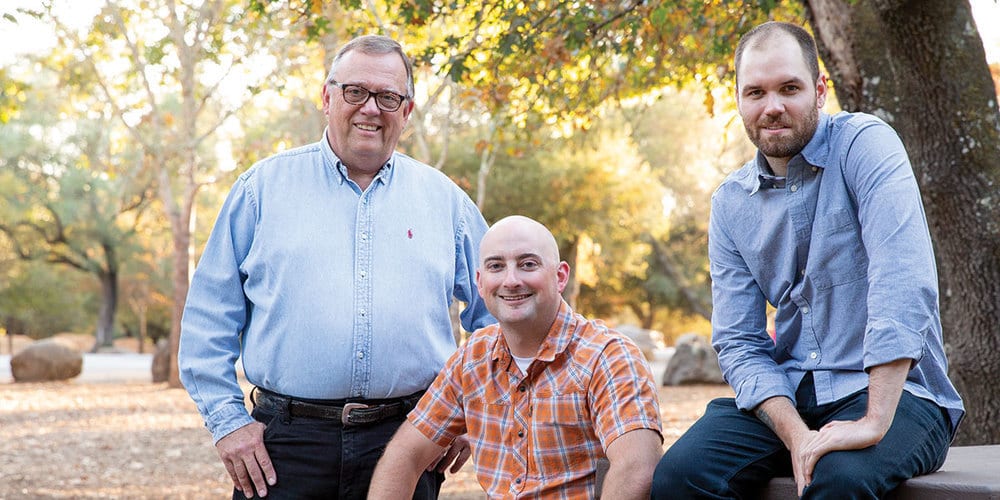 While living at the Masonic Homes may be a blessing, the conditions that lead people there can be harrowing. Joseph Pritchard, the Health Services Administrator at the Union City Home, tells of a Mason who knows he is going to pass away in the near future. He's leaving behind a spouse and he worries about her end-of-life care. On top of that, they have been struggling to afford housing in the Bay Area. Now, thanks to the Masonic Homes, they can spend the remainder of their lives under the same roof, sharing meals and enjoying activities in a spirited community while receiving the medical assistance they need. "They can move in together and, when he passes, she can be there and cared for," Pritchard says. "It's a wonderful reason to have the Home."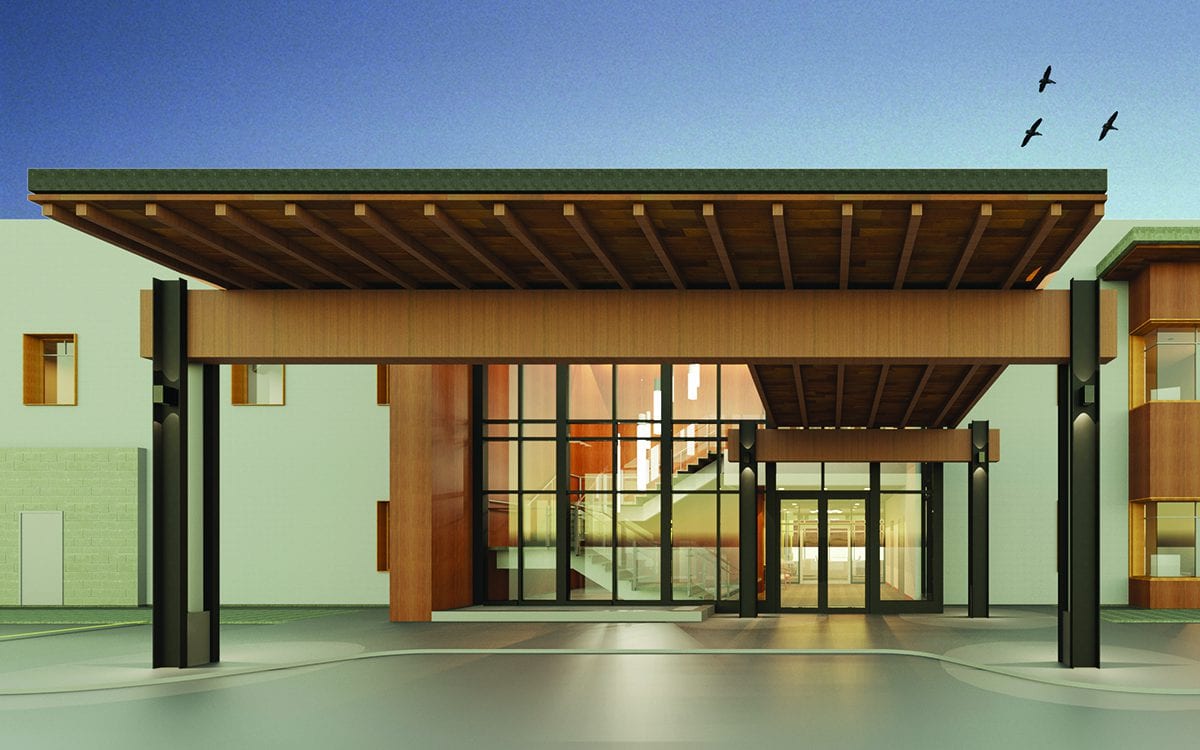 SKILLED NURSING AND MEMORY CARE
Situated on 267 acres of rolling hills, the Union City facility provides 24-hour care by registered nurses, care that has earned the Home a five-star rating from Medicare. The nurses are trained in dementia prevention and treatment, which is important given that the biggest fear facing senior citizens is dementia, according to a recently-conducted survey. Research shows that by helping people with mild cognitive impairment before it progresses, you can help them return to what is considered "cognitive normal." To that end, the Union City Home has a powerful brain fitness program, combining cognitive challenges, physical activity, nutrition, emotional stability, spiritual balance, and social interaction. This is what the Compass Club program, the Home's memory care program, aims to do. Those in independent living who have symptoms of early-stage dementia can participate in the Compass Club, which uses art and music to support memory retention. "What we want to do is prevent dementia rather than just manage it," Pritchard says.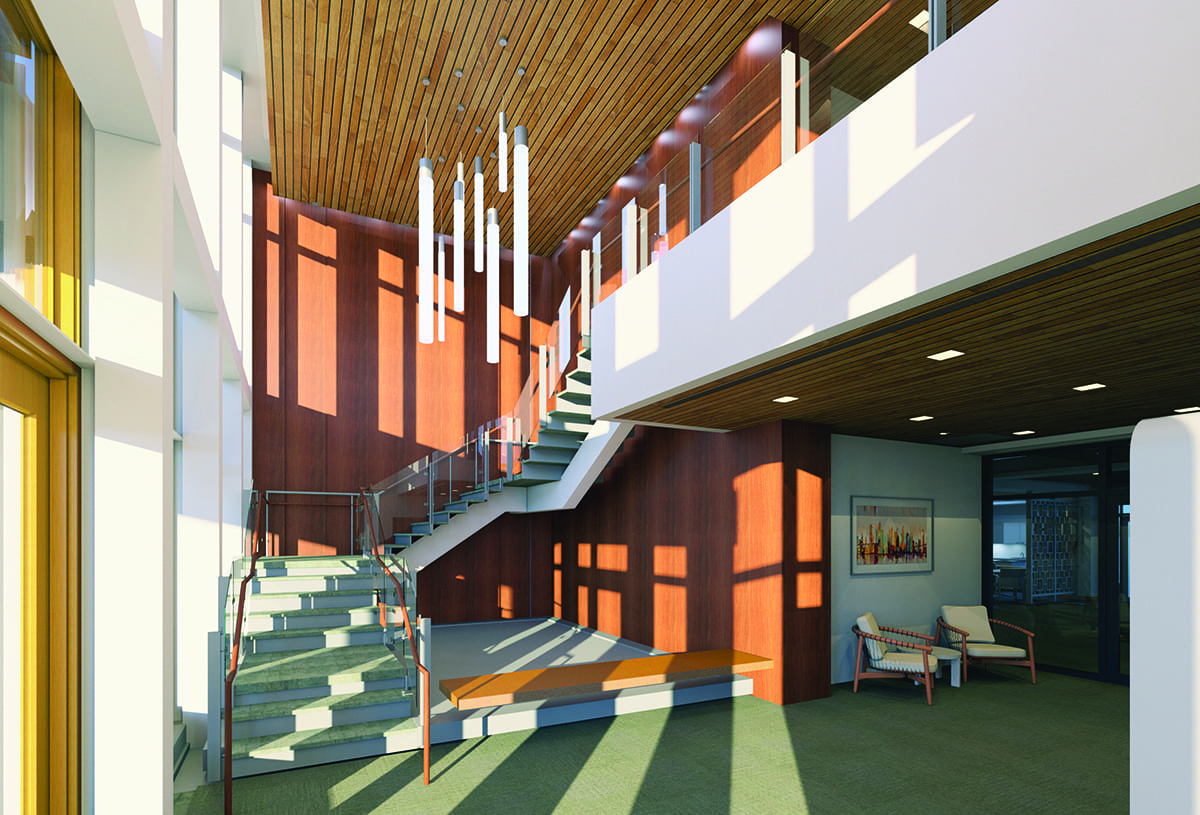 The Union City Home has an integrative approach to care. In addition to memory care, its registered nurses are trained in speech, occupational, and physical therapy. They provide residents with optimal support, not just by administering and managing medication, but by understanding each resident. They offer individualized plans, including nutritious meals and exercise. As part of its holistic wellness ethos for all levels of care, from independent living to memory care and even skilled nursing, the Home offers acupuncture and massage, as well as a state-of-the-art gym, walking trails, and diverse daily activities. Interested in woodwork? Model airplanes? Railroad club? Fine arts? Computer programming? The Union City Home offers all these, plus year-round socials and offsite outings such as visits to the opera, ballet, and various concerts. It also has a volunteer-run gift shop that residents initiated. With such specialized care and versatile offerings, people can thrive, continuing to pursue their passions and hobbies while building community.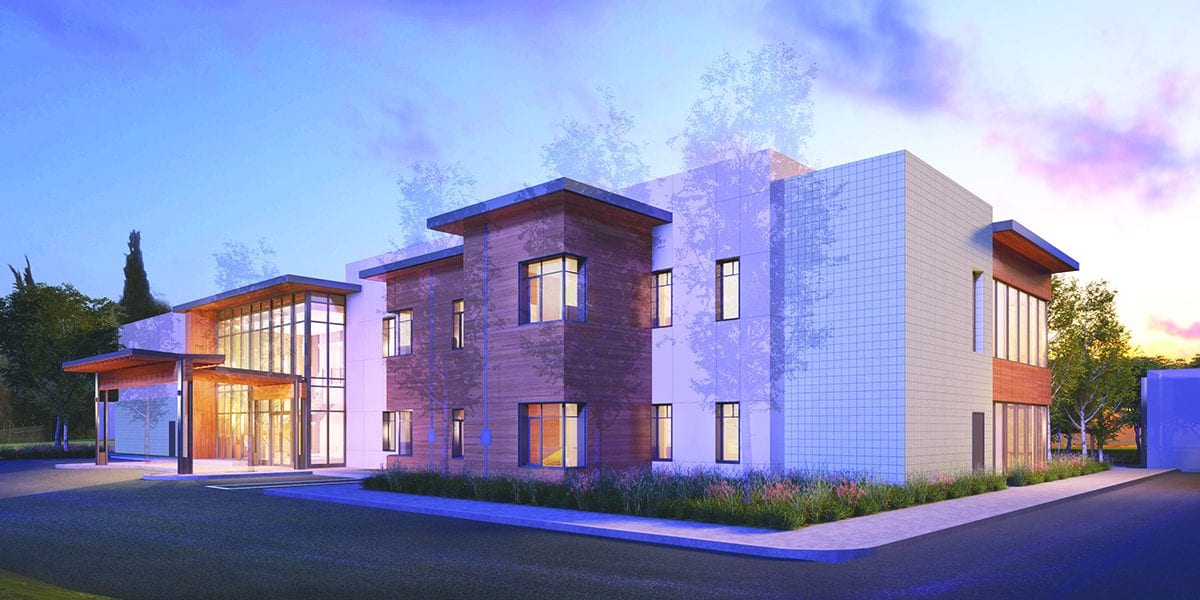 Union City's sister community, the Masonic Home at Covina, is located in the San Gabriel Valley on 33 acres of ranchland. It is currently home to both assisted and independent living residents and will be opening its new skilled nursing and memory care services in 2020, housed in a new building of its own on campus. "We're building for the future," says Executive Director Judy Figueroa. In addition to private rooms with bathrooms and showers, residents will enjoy smart TVs, a beautiful fitness center, and a full range of activities. "Our residents are so excited about it," Figueroa says. Following the lead of the Union City campus, it will incorporate many of the same strategies in its memory care program, utilizing the arts, creativity, and technology to assist residents in maintaining brain fitness. It will also have a low nurse-to-resident ratio so that residents receive individualized care. The Covina campus boasts beautiful weather, walking gardens, an array of daily classes and activities, off-site events, and preventive healthcare services. 
Accommodations at the Masonic Homes are comfortable with convenient amenities, such as in-house cleaning services and up-to-date technology, including high-speed Internet. Residents live in studios or one-bedroom apartments with private bathrooms and kitchenettes. A communal dining room offers three meals a day, with a chef on staff for breakfast and lunch who can cook special, made-to-order entrees. Both campuses have a general store and retail shop, beauty salon and barber services, and pharmacy services. They also have a chaplain and individual pastoral care. Spiritual connection, community, and overall well-being are emphasized every day, and it shows on the faces of those who live there.
COVINA WAIT LIST
NOW OPEN
Our wait list is now open for members, wives, and widows who may need skilled nursing or memory care services!
For more information,
please call (626) 251-2324
or email [email protected]
As one resident puts it, "I'm at home. That's how I've felt since the day I walked in here." The Masonic Homes of California give residents the best of all worlds–high-quality nursing care and top-notch accommodations in beautiful, serene settings. For Masons interested in living at the Homes, and for non-Masons seeking short-term, transitional care, the Union City campus accepts direct admits and referrals. The Covina campus is currently accepting Masons for the waitlist, including transfers from other facilities. Both campuses are open to the wives and widows of Masons and, in some cases, the mothers as well. Whether Masonic Homes residents are in need of minimal or around-the-clock assistance, they can be assured of receiving high-quality care, enabling them to focus on the joy of everyday activities and meaningful connections in a newfound community. 
 WE'RE HERE TO HELP
RELIEF FOR CALIFORNIA MASONS AND THEIR FAMILIES
Information and referrals
Senior communities in Covina and Union City
Statewide Masonic Outreach Services for members of all ages and their families
Transitions short-term care for neurological and post-surgical rehabilitation (Union City)
The Masonic Center for Youth and Families in San Francisco and Covina with telehealth services now available everywhere
NEW! Shared housing for seniors in Covina
Contact us today to access your member benefits and services:
masonichome.org
(888) 466-3642 | mcyaf.org
(877) 488-6293 (San Francisco)
(626) 251-2300 (Covina)
MASONIC VALUE NETWORK:
CARE RESOURCES + PRESCRIPTION DISCOUNTS masonichome.org/ValueNetwork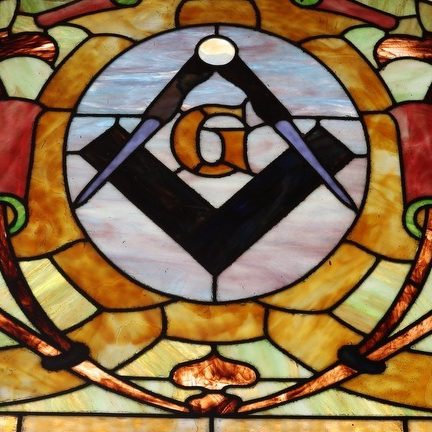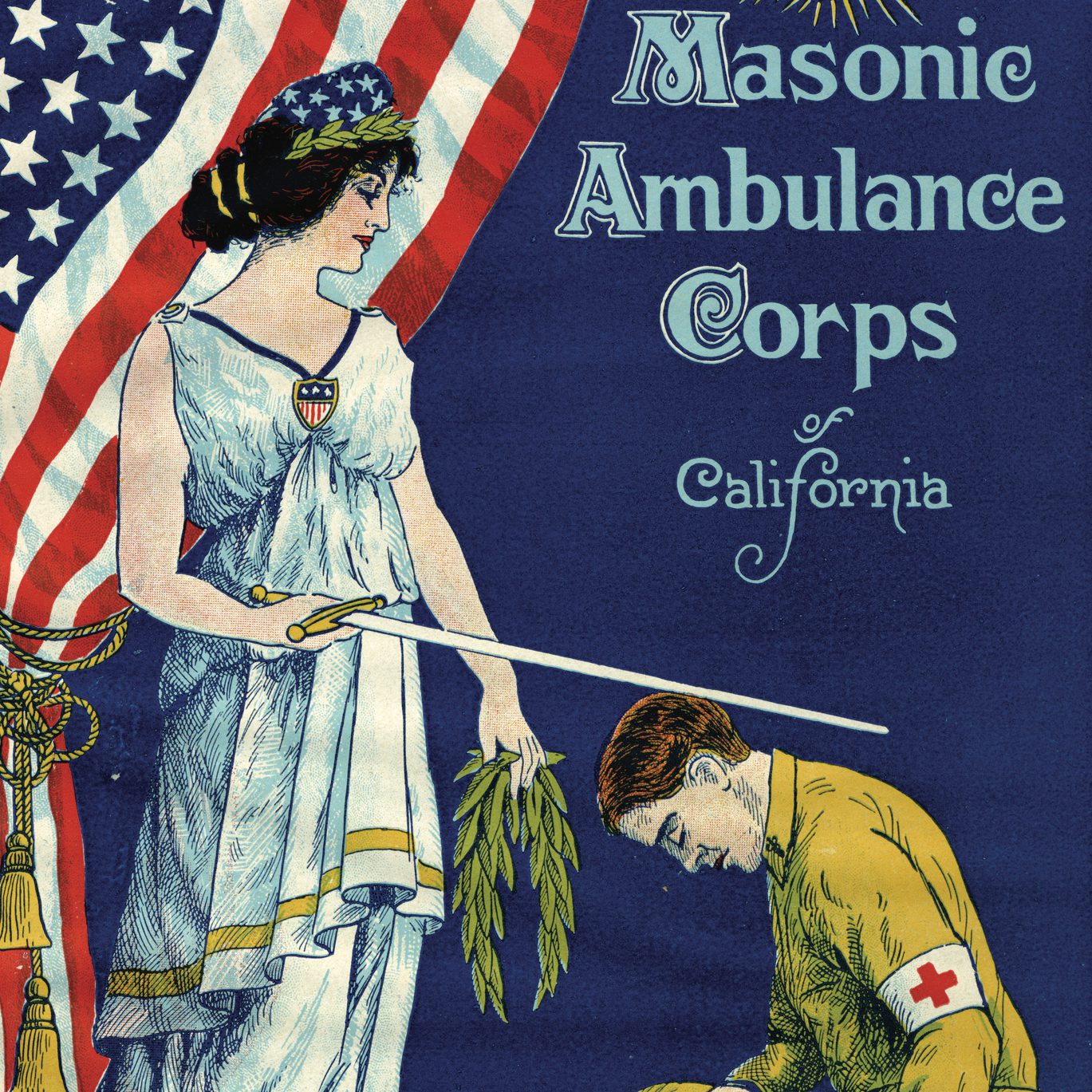 During WWI, the Masonic Ambulance Corps was a grassroots effort by Masonic volunteers who were passionate to serve their country.
Read More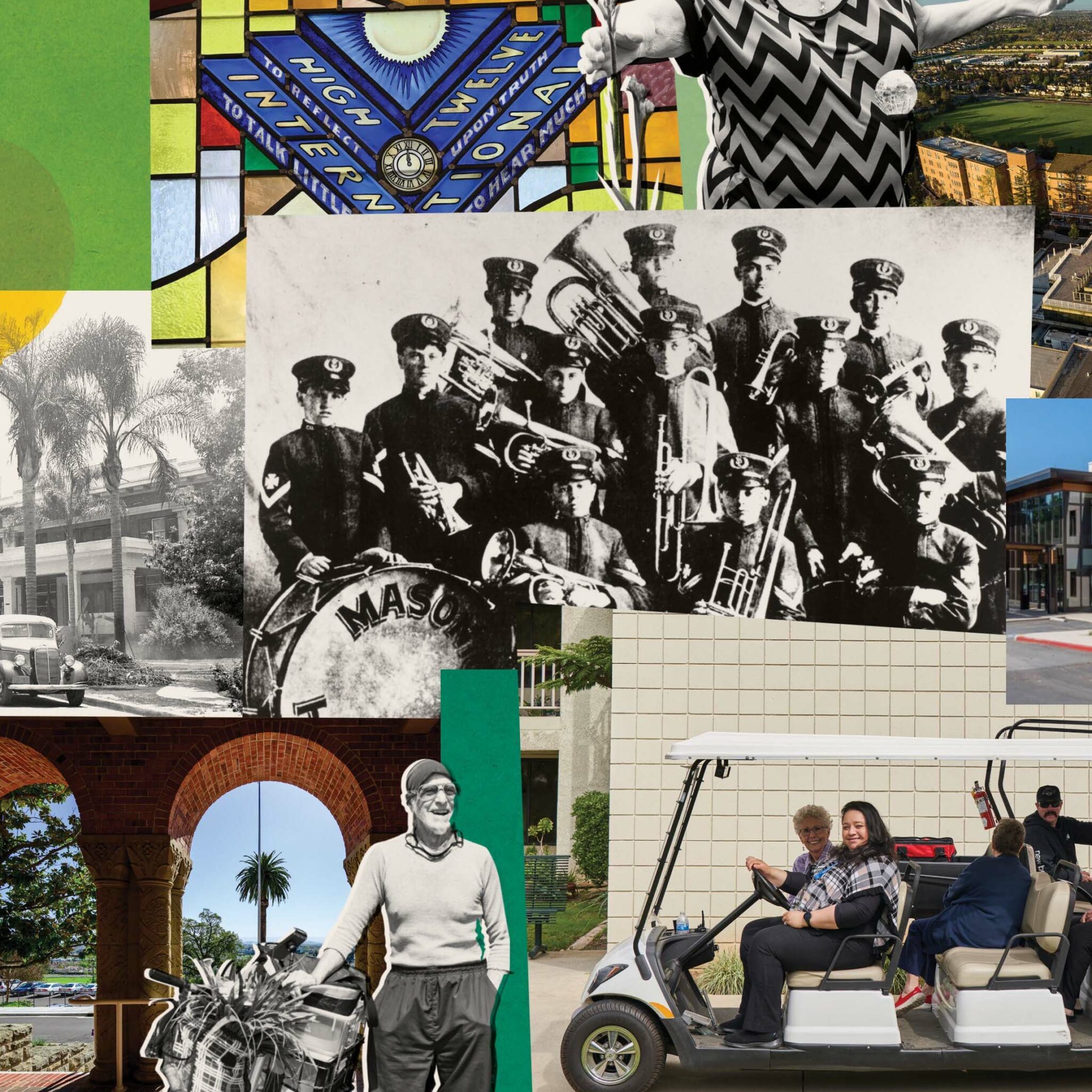 The Masonic Homes of California evolved from a 19th century widows and orphans home into an innovative apparatus of care and relief.
Read More