Freemasons Who Made Literary History
From scientists and soldiers to politicians and philanthropists, many of the world's most influential men have also been brothers of the mystic tie – and great authors are no exception. Here, we profile three Masons whose legendary works have captured the imaginations of so many readers both in and out of the brotherhood.
Even those who aren't familiar with Robert Burns' poetry can probably hum along to his most famous work. "Auld Lang Syne," when set to the melody of a popular Scottish folk song, is probably the western world's most recognizable New Year's anthem.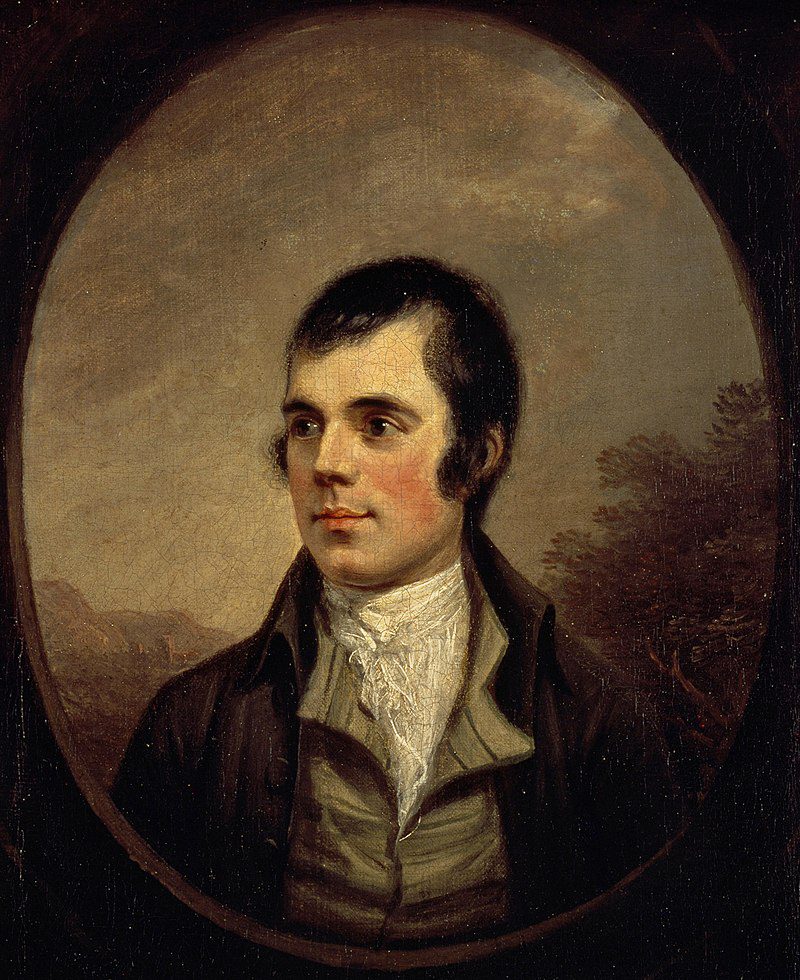 Initiated into Tarbolton St. David's Lodge in 1781, Burns thrived in the brotherhood. Over his 15-year Masonic career, he held positions as depute master at his mother lodge and senior warden at St. Andrew's Lodge in Dumfries. He also regularly attended and received honorary membership at lodges throughout Scotland.
Of the three authors described here, Burns was the most active in the fraternity. That enthusiasm for the craft, and familiarity with his brethren, is visible throughout his body of work, from light-hearted verses to heartfelt ballads.
In the poem "Death and Dr. Hornbook," Burns pokes fun at a fellow Mason who, in order to make ends meet, exaggerated his medical expertise. And when Burns decided to leave Edinburgh for Jamaica, he penned "The Farewell to the Brethren of St James's Lodge, Tarbolton," in which he bids his brothers goodbye:
Adieu! a heart-warm, fond adieu; 
Dear Brothers of the Mystic Tie!
Ye favoured, ye enlighten'd few,
Companions of my social joy!
In this stanza, we see evidence of what many believe drew Burns to Freemasonry in the first place: its social aspect. Most – if not all – of his friends were members of the craft. He loved the companionship and festivity that characterized life as a Mason, and often depicted that spirit in his work. The last stanza of the same poem forms the historical basis for the toasts raised at "Burns' Suppers" at lodges around the world:
A last request permit me here
When yearly ye assemble a',
One round, I ask It with a tear,
To him, the Bard that's far awa.
In 1886, young Rudyard Kipling was working as an assistant editor at an English language newspaper in Punjab, India, when he got an offer he couldn't refuse. The Lodge of Hope and Perseverance was in need of a secretary. Kipling's father had been one of their members, and the lodge thought his son would make a suitable initiate. So at just 20 years old – a year younger than the minimum age requirement – Kipling became a Freemason and his lodge's secretary. 
He went on to become one of Britain's most celebrated authors, earning the Nobel Prize for literature in 1907. His catalog of work includes such classics as "The Jungle Book" and "Just So Stories," as well as the controversial poems "Recessional" and "The White Man's Burden."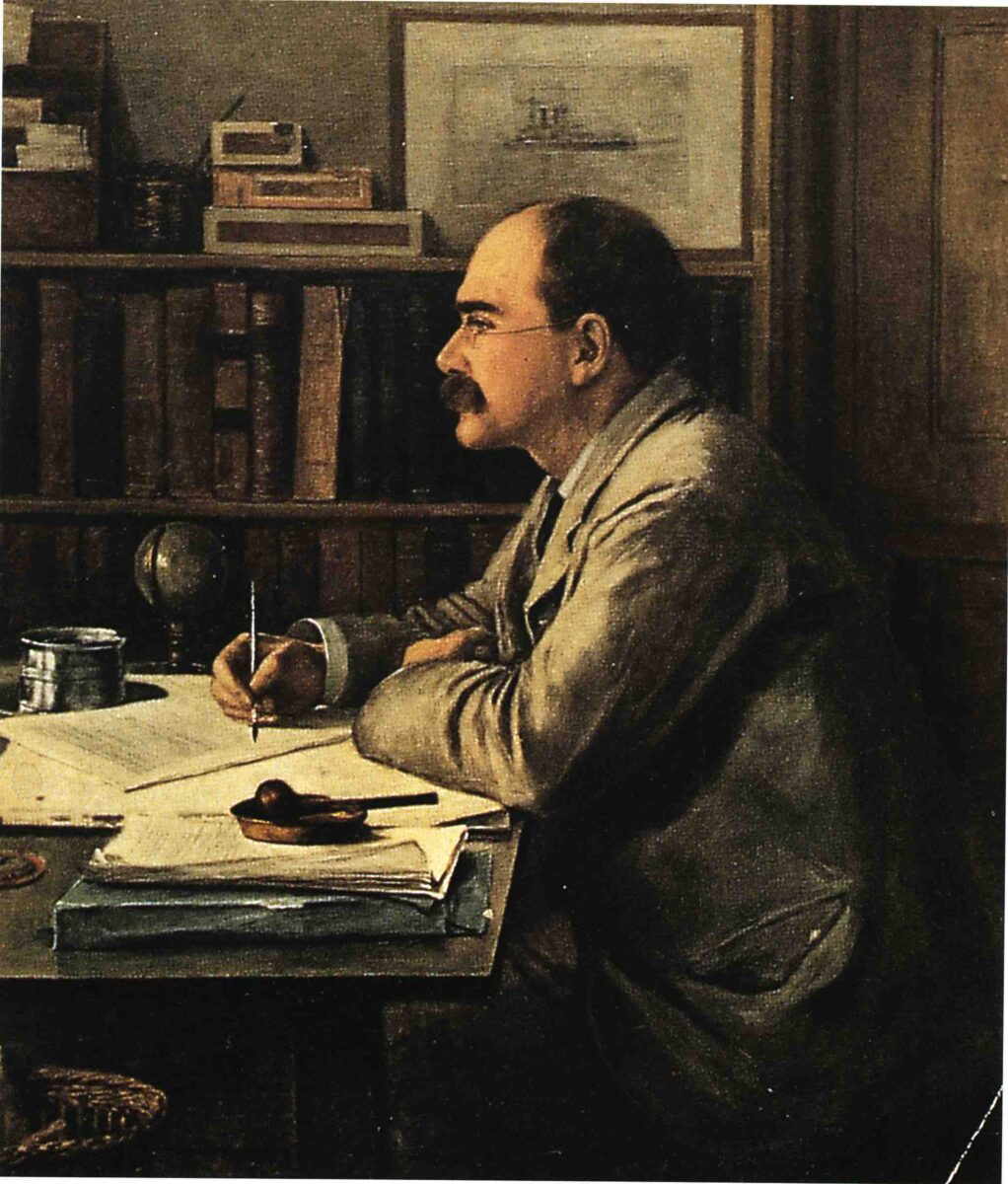 Though Kipling was only active in the brotherhood for four years, he distinguished himself within the fraternity. He earned the Mark Master Degree in a Lahore Mark Lodge, and was made honorary member of numerous lodges around the world. He was also made poet laureate of Canongate Kilwinning Lodge No. 2 in Edinburgh, where Robert Burns held the same title nearly a century earlier. 
Kipling's fascination with the craft and its symbols is visible in multiple areas of his writing. He composed wholly Masonic poems, the most well known of which – "The Mother Lodge" – pays tribute to his brethren at the Lodge of Hope and Perseverance. In what is believed to be his masterpiece, the short story "The Man Who Would Be King," he tells the story of two young Masons who seek out adventure in present-day Afghanistan. While on their journey, they encounter a native population who practice Masonic rituals and who are in possession of religious artifacts that depict Masonic symbols.
From overcoming a childhood bout of polio to literally writing his way out of debt, Sir Walter Scott was a man who persevered against the odds. His strength of character, humility and literary genius enamored him to many of his contemporaries. Born in 1771 in Edinburgh, Scott was the first Scottish author to achieve success on an international scale. Our modern-day perception of Robin Hood as a jovial, patriotic rebel is based on Scott's depiction of the character in his novel "Ivanhoe." Excerpts from other works of his have become proverbial. The expression, "Oh what a tangled web we weave," is a line from Scott's poem, "Marmion."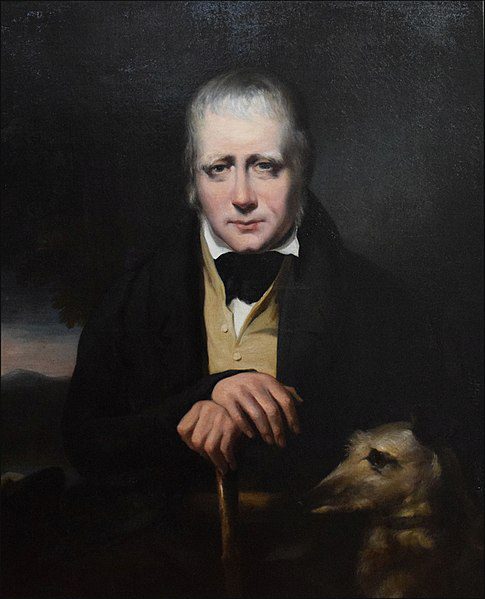 Scott hailed from a long line of Freemasons. Both his father and grandfather were Masons, as were members of his extended family. He himself became a Mason at the age of 30 in an emergency meeting at St. David's Lodge, where he received all three degrees on the same night. 
Although the craft did not feature prominently in Scott's work, some of the characters he created were allegedly based on men he encountered in the fraternity. Dominie Sampson, from his novel "Guy Mannering," is said to be based on the Reverend George Thomson, master of Melrose St. John Lodge in 1822. The character of Captain Clutterbuck in "The Monastery," is supposedly based on Adam Ormiston, also a master of the same lodge. And there is evidence of some of the symbols held dear to the brotherhood in his works. In "Ivanhoe," for example, he describes the tournament field as an "oblong square." 
When Scott's publishing company went bankrupt, he promised to pay back his creditors through writing and thus spent the last years of his life working feverishly. By the time he died, Scott had managed to reduce his debt considerably, and the continued popularity of his work eventually paid off the rest.
Above:
Ellisland Farm, one of the residences Robert Burns built and lived in between 1788 to 1791

PHOTOGRAPHY CREDITS: 
Courtesy of Henry W. Coil Library & Museum of Freemasonry
Wikipedia