Diveristy in Friendship
by
Antone R.E. Pierucci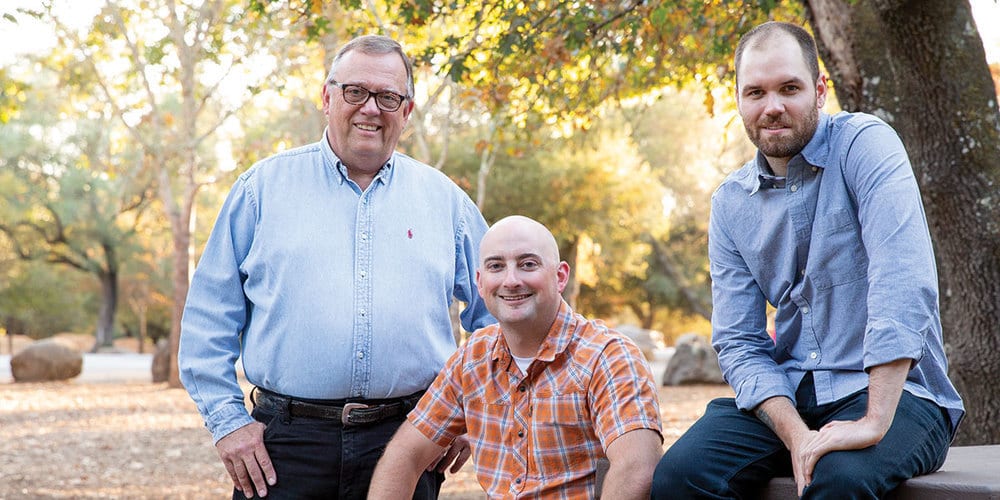 For people who choose to make things, the process is often as important as what is being made. The push to produce something beautiful, something significant, is what brings the creative spirit to life.
Making is about being an active participant in the environment in which you live. It's about designing, modifying, and repairing things to suit your needs. And, it's about the process of improving the world around you  –  for yourself, your family and friends, and for your community.
Today's speculative Masons don't typically build cathedrals, but their devotion to craft and to their fraternity is continuing a legacy of creativity and drive that nods to the past while inspiring generations to come.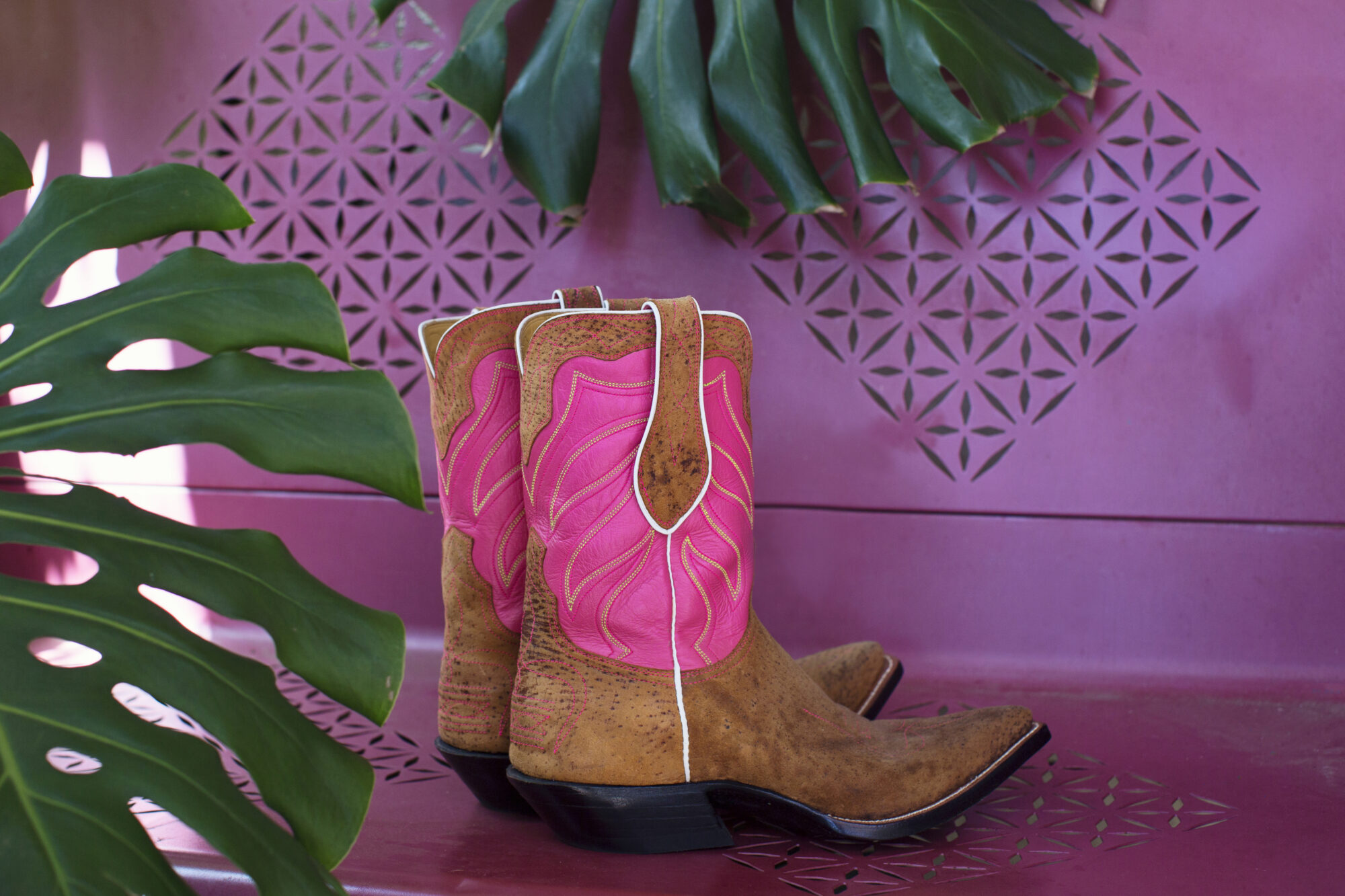 More than twenty-five years ago, Pascal Davayat was at a crossroads. The young Frechman had come to Los Angeles to become a rock and roll musician, but shortly after arriving, grunge music came into vogue. With no interest in singing about apathy and existential dread, he had to choose: Would he return home, or stay and try something completely different? That's when he turned to his passion for leatherwork.
"Since I was a kid, I was always doing little leather projects as a hobby," he says. "In 1992, I got a job in a store where I made custom belts and dabbled in boot repair." After working there for four years, he had an epiphany: He had always been absolutely, completely fascinated by cowboy boots. He cut up all his boots to see how they were constructed, reverse-engineered the patterns, and made his first pair. "Lo and behold, they fit!" he says. The day he finished them, a friend visited and asked for a pair. Soon, the friend wanted another. It was the beginning of a new path.
Davayat's boots are works of art. The hand-tooled and stitched decorative elements are highly detailed, often incorporating country western, biker, rock, and hot rod iconography. His proprietary pigment solution, developed though years of experimentation, penetrates the leather to produce opaque, vibrant tones. "It's really deep in," he explains. "Over time it will keep its color."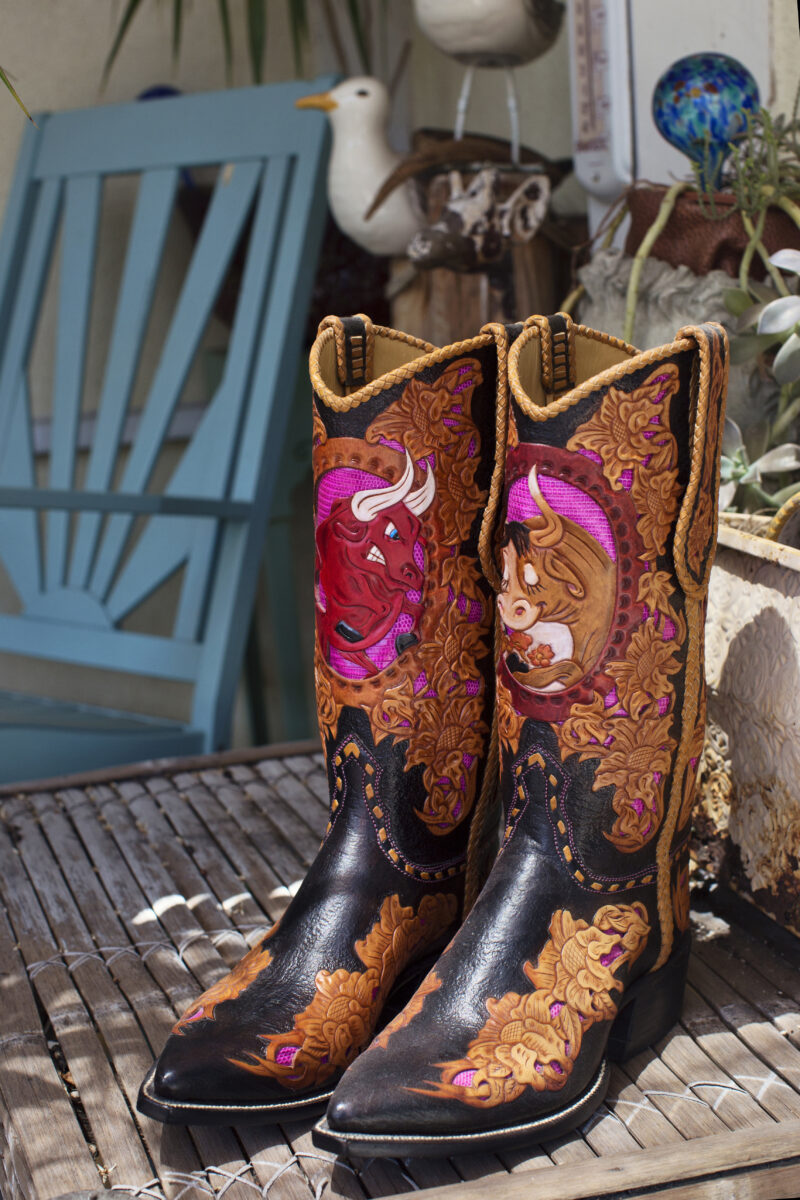 His enthusiasm for artisan craftwork bridges another important element of his life: Freemasonry. As a boy growing up in Dallet, a small village on the banks of the Allier River, he was awed by the Clermont Ferrand Cathedral and fascinated to learn that the stonemasons who built this cathedral and others throughout Europe had provided a blueprint for Freemasonry. 
"I started to read about Freemasonry and my heroes like Isaac Newton – big influences in my life. I appreciated that there is still a group of people who believe your word as something to be trusted." At the time, he felt that French Masons were too aloof, and didn't consider becoming one. But shortly after Davayat arrived in the U.S., a man asked him to make a leather piece with a Masonic square and compass. They became close friends and through him, Davayat learned more about Masonry. He decided to apply and was 46 when he was raised as a Master Mason. Today, he's the marshal of South Pasadena Lodge No. 290.
Like his stonemason forefathers, Davayat doesn't market his work. His made-to-order cowboy boots speak for themselves. "There's no better advertisement than word of mouth," he says. "You make something for 16 somebody, then somebody sees it and they come find you." He also has a large Instagram following, posting photos of his leatherwork under the name "hollywoodriffraff." Instagram brings in about half of his business. "It's word of mouth on a planetary scale," he says. 
Davayat's boots have made him the rock star he dreamed of becoming. Celebrities sport them at the Oscars, Grammys, Golden Globes, and other awards shows. The late Lemmy Kilmister of Motörhead was a loyal customer and friend, and spoke highly of Davayat's work in interviews and documentaries. Notable people throughout the world travel to him for custom boots, which sell for a minimum of $1,500. He meets them in hotels and even airports, ensuring perfect measurements. 
Demand for Devayat's boots is so high that he works 14 hours a day, rolling out of bed and into his garage workshop. He doesn't mind though. "It's an absolute passion, and when I'm not making boots, I miss it," he says. "I even dream about them. I keep a notepad near my bed, and when I wake up at night with ideas, I start sketching them. Each morning, I go to my bench and recreate the dream."
"Confucius supposedly said, 'Experience is a lantern that you carry on your back. It only lights up the road that you already traveled,'" says Davayat. "With every new project I start from zero, a blank piece of leather. Experience steers me away from pitfalls, but every new piece is a challenge" – and a new opportunity to realize his creative vision.