Diveristy in Friendship
by
Antone R.E. Pierucci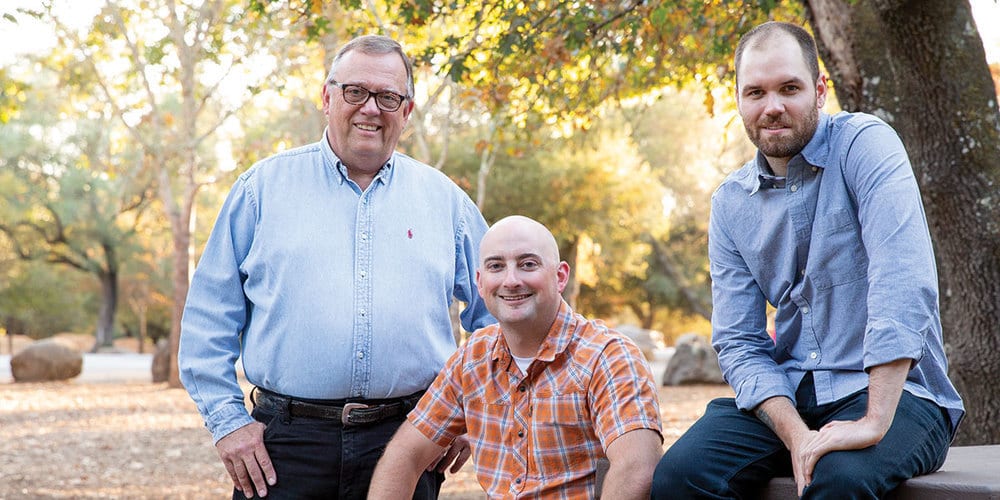 ORANGE GROVE LODGE NO. 293: FUTURE FOCUSED
Each year, a brave contingent of past masters from Orange Grove Lodge No. 293 make their way through a sea of Hawaiian shirts, past a sno-cone machine and kiddie bounce house, and to the perch of a dunk tank. Then, some 60 or 70 brothers, spouses, kids, and friends line up to take aim. The proceeds go to a good cause; the memories alone are worth the price of admission.
This is a group that loves an excuse to get together. At each stated meeting, the old opera house where the lodge meets is brimming with the three youth orders and allied Masonic groups, not to mention kids and grandkids. "You can see just by looking at the sidelines: Friendship and family are embedded in this lodge," says Master Mark Allen. "These relationships are what attract brothers to our lodge, and keep them coming back. They're what's truly important and essential in Masonry."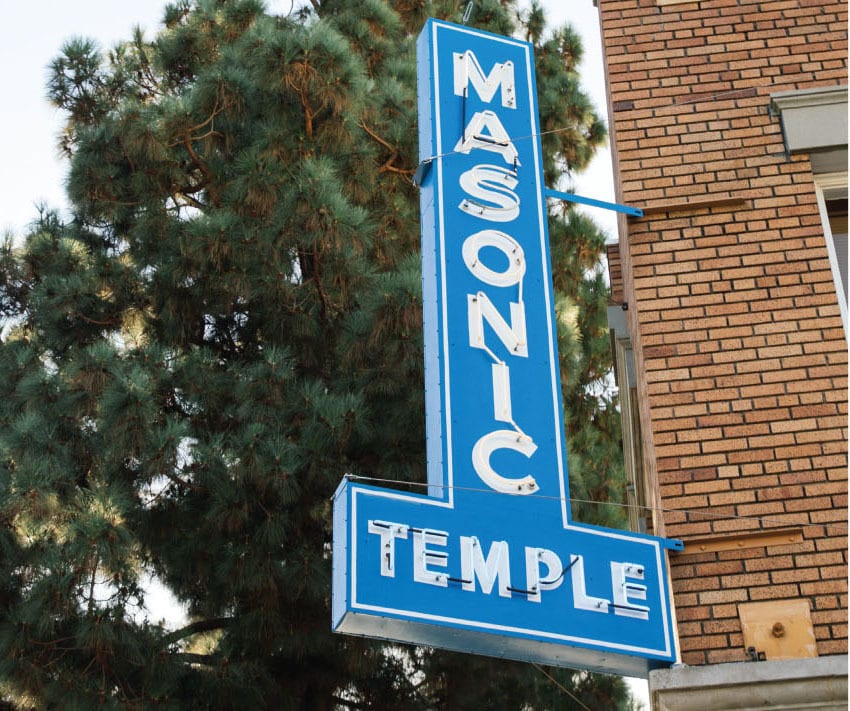 With all the kids and grandkids running around, the future is never far from mind. The lodge's charitable legacy already includes enthusiastic support for causes such as Raising A Reader and honoring civil servants – and brothers are eager to give more, for the future of both fraternity and community. "Our forefathers were wise men, making sure the foundation of our lodge was sound and secure," says Allen. "We want to build on that foundation and secure the future for the next 100 years of Masonry in Orange Grove."
Q&A WITH MARK ALLEN, 2018 MASTER OF ORANGE GROVE LODGE NO. 293
How did the lodge's Hawaiian luau come about?
It's a special event we came up with to commemorate a third degree. We also do a Past Masters' Degree, where all the past masters deliver the third degree, and a Mountain Man Degree, where we rent a rustic lodge and cabins up in Twin Pines. These events elevate the degree experience for the candidate, and create special memories that strengthen the bonds and relationships of the whole lodge family. They bring together brethren from near and far, young and old, in different atmospheres.
What are some of Orange Grove Lodge's favorite ways to give back?
We love to help and recognize those around us in the community, from honoring civil servants to providing Child ID to supporting Masons4Mitts. We're especially committed to Raising A Reader and public school support. We host Public Schools Night every year to celebrate teachers and students from the five local high schools. Many of these students have overcome great adversity in order to succeed at school, and hearing their stories can be a tearjerker. Recently I was able to attend a Raising A Reader event where local students and their parents thanked the Masons for the program and shared how it's helping them. It was phenomenal. We look forward to working even more closely with Grand Lodge to take care of students and make things a little better here in California.
How has Masonry affected you personally?
I would never have met the friends I have now if it weren't for the fraternity. I'm a quiet person. Before Masonry, I wouldn't go up and reach my hand out to introduce myself to someone; that social challenge was a kind of block between me and other people. But one day I was courageous enough to knock on the lodge door. A brother answered, and the rest is history. I can't describe how incredible Masonry has been for me. Something had been missing in my life. Masonry was it.
PHOTO CREDIT: Lauren Randolph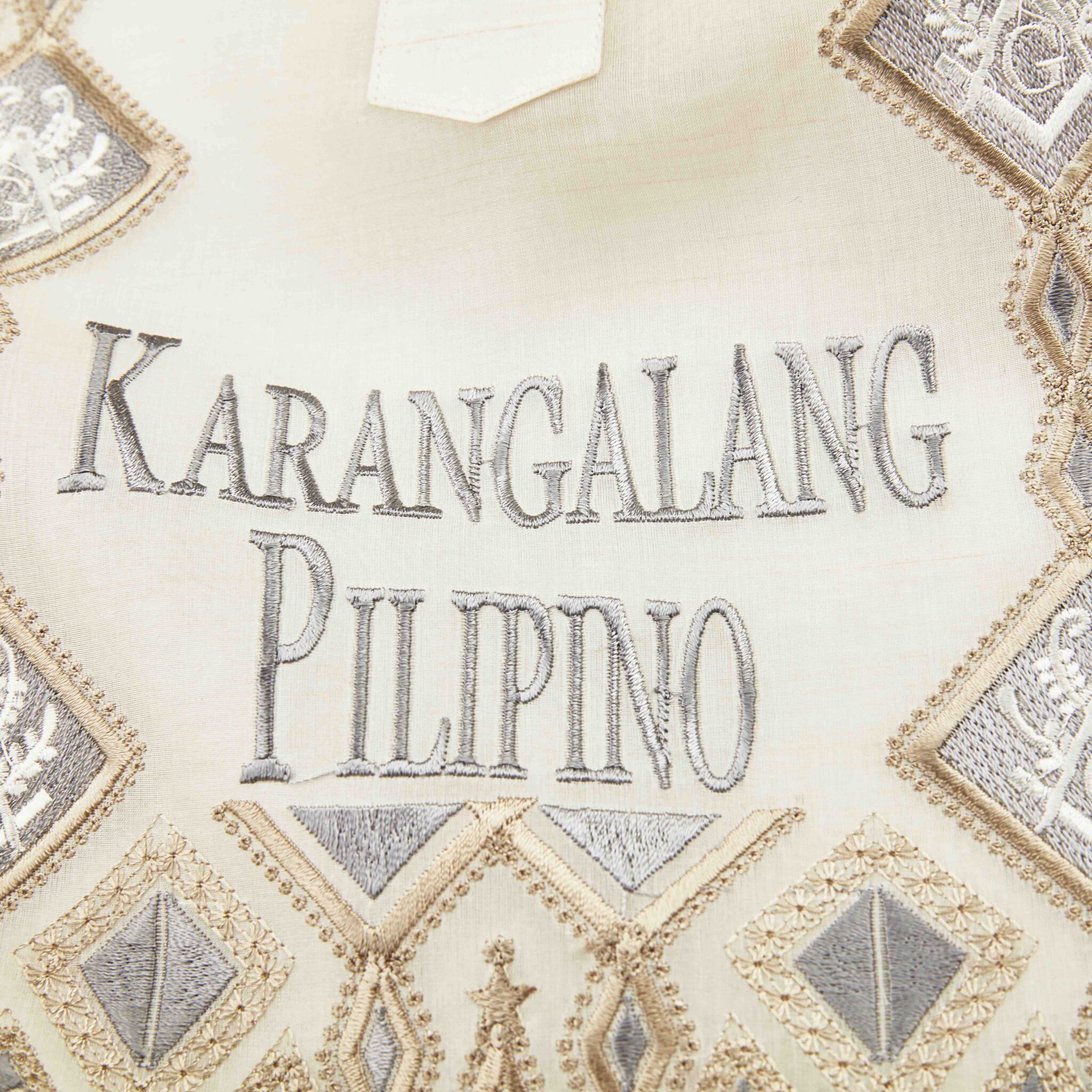 For decades, Masonry has played a central role in the Filipino immigrant experience. Now a new generation is making its mark on the fraternity.
Read More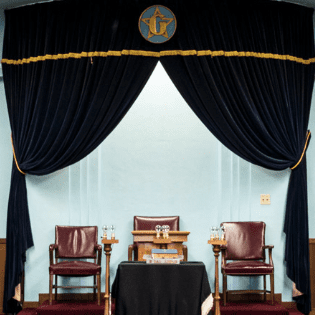 A hiding-in-plain sight Masonic hall in San Francisco tells a rich history of Filipino Freemasonry in California.
Read More