Diveristy in Friendship
by
Antone R.E. Pierucci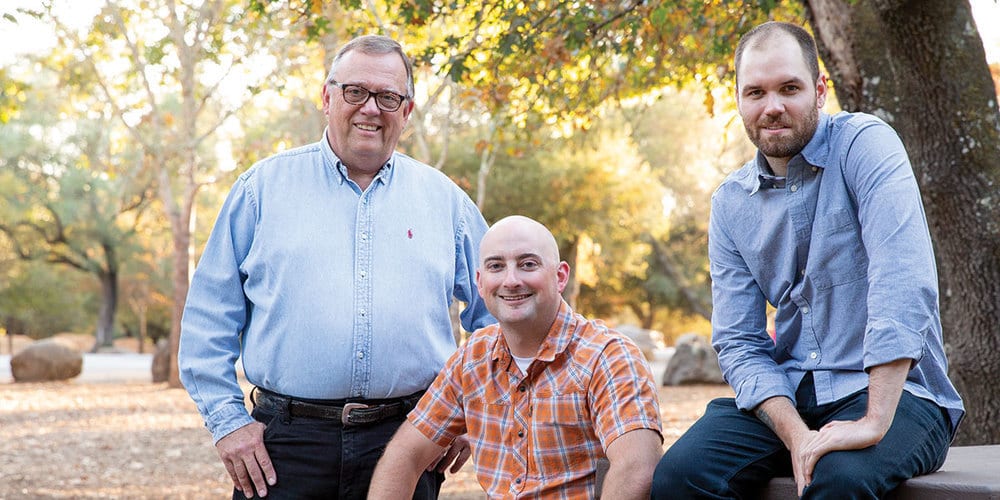 TOMORROW'S MASONIC LEADERS
Masonic Youth Leadership Scholarships recognize the significant sacrifices that youth order leaders have made to serve in jurisdictional or national offices for DeMolay, Rainbow for Girls, and Job's Daughters. These students must often delay their education or are unable to achieve their full academic potential due to demanding schedules and financial obligations. Masonic Youth Leadership Scholarships ensure that tomorrow's Masonic leaders have the education needed to succeed in life.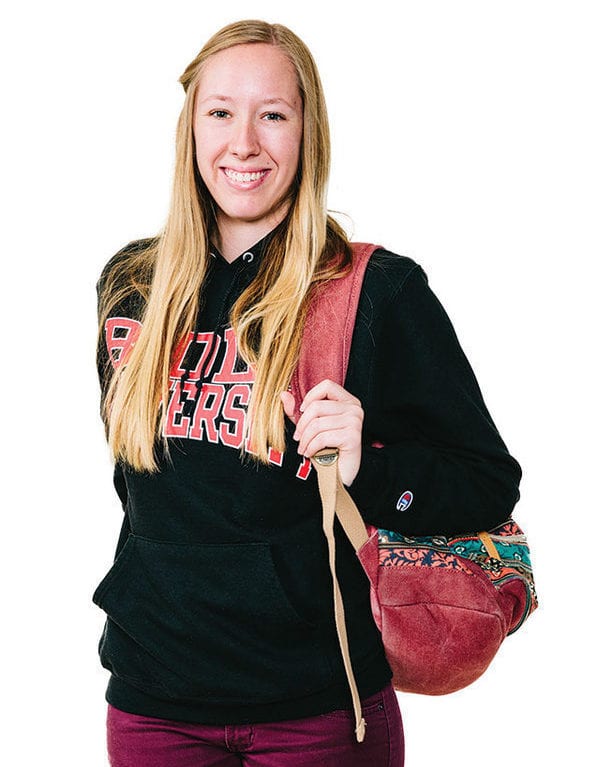 AMBER ALLRED
Job's Daughters
Student, Biola University
Academic Focus: Communications Sciences and Disorders
"My mom was a Jobie and I was just kind of born into it," says Amber Allred. "The day I turned 10, she and all her friends were basically like 'All right – it's time to join Job's Daughters'!"
It's been a rewarding experience. "I love all the friendships I've made, and there are so many benefits – leadership skills, organization, public speaking – all kinds of things," she says. "When I was given the opportunity to represent my bethel, I jumped on it. It was something I'd always wanted to do. I met so many people throughout that year."
Allred had the unique experience of watching her bethel blossom. "When I joined, there was only one other girl," she recalls. "Now we have 12 active girls. Watching it grow has been really amazing." Some girls joined because of the activities; others because they had fathers who were Masons or mothers who had belonged to Job's Daughters themselves. Allred is eager to see how the organization will benefit them. "My experience in Job's Daughters has given me more confidence in school, and I know that when I begin my career I'll believe I am capable of achieving anything I put my mind to," she says.
Today, Allred is studying communications science and disorders at Biola University in La Mirada, California. She plans to become a children's speech-language pathologist. "I've always wanted to work in a field that helps kids. As a speech-language therapist, I can help to boost kids' confidence and communications skills."
"The Masonic scholarship has helped me and my family so much," she says. "Being able to put the money towards my tuition was so helpful in making it possible to fund my education. I'm really grateful."
JESUS MARTINEZ JR.
Southern California DeMolay
Student, California State University, San Bernardino
Academic Focus: Criminal Justice
Jesus Martinez came to DeMolay through his father, who was a member of the youth order in the 1980s. When his father was playing softball with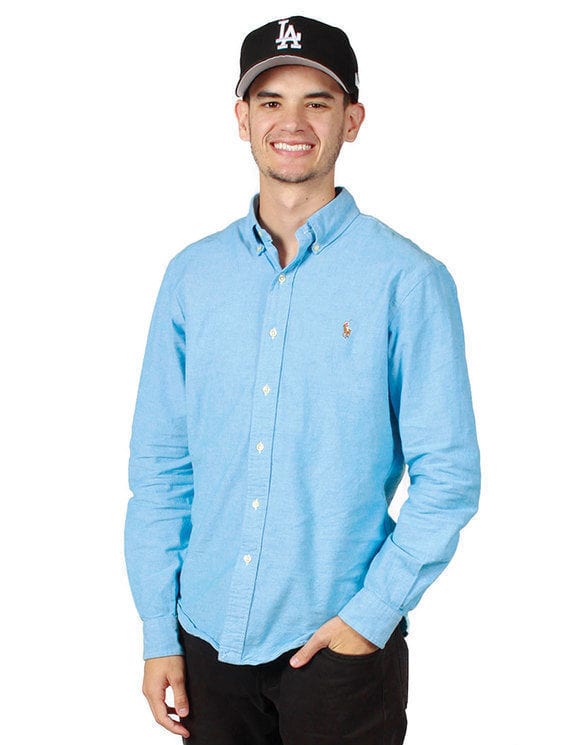 a friend one day, he learned that coincidentally, the friend was an advisor for the local DeMolay chapter. "My dad started bringing me around to DeMolay meetings and I just connected with everyone who was there," says Martinez. "I turned 14 the day after I joined."
The mentorship experience also resonated with him, in both having mentors to look up to as a boy, and becoming a mentor to others as a young man. The opportunity to serve as a mentor grew when he was elected jurisdiction master councilor for Southern California – a role that his father held in 1984. "Only one person gets this office each year, and it's hard to get there; you have to put in a lot of work over the years," Martinez says. "It was really cool to follow in the footsteps of my dad. People always said that in the 80s, everyone looked up to him, both because of his leadership style and how passionate he was. I wanted to be like that, too."
This passion for mentorship has followed Martinez throughout his life, even inspiring his chosen career. Today, he's studying criminal justice at California State University, San Bernardino. "Since I was a kid, I've wanted to be a police officer," he says. "I'm learning more about the educational aspects of the job so I can follow my dream." And, he says, "I want to help people. When I joined DeMolay, I wanted to be there for the younger kids – to help them have a good experience and to connect with them – and that made me want to be an officer even more. The police help people who are really vulnerable. Everyone needs someone to call when things get bad."
Martinez is grateful for the Masonic Youth Leadership Scholarship he has received from the California Masonic Foundation to help support his educational goals. "The scholarship has helped my family a lot," he says. "It means a lot to know that the Masons want the youth to succeed and to follow their dreams in education. Thanks to them, when we're older and we're the ones who are leading the world and getting things moving, we'll be prepared. It's an honorable thing that the Masons are doing."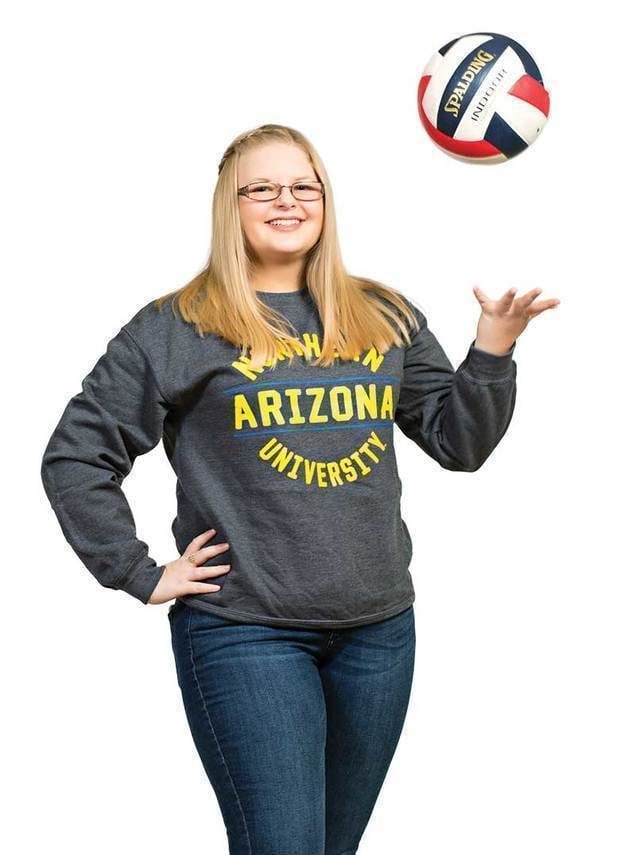 KAYLA WARREN
Rainbow for Girls
Student, Northern Arizona University
Academic Focus: Public Health
As a third-generation member of Rainbow for Girls, the organization has always been part of Kayla Warren's life. Still, when she first came to Rainbow, she had not yet grown into the confident young woman she is today.
"I was really shy. It was hard for me to have a voice," she recalls. "Rainbow really taught me how to stand up for myself – to be who I am."
It also helped her to develop some of the altruistic characteristics that have come to define her identity. "I learned responsibility, to be a good person, and to help people. It was life-changing. I really grew as a person, and without it I don't think I would be who I am today."
Warren had only been in the assembly for about a year when she was voted into the leadership line. She wasn't sure if she was ready, but thanks to her mother's encouragement, she decided to take a leap of faith. It was the right choice. "I grew a lot through the experience," she says. "Leadership can really shape a person into who they need to become." After leading her assembly, she went on to hold prestigious state officer titles: She served as grand patriotism and representative to Iowa/Minnesota and Missouri in 2017; in 2018, she was a member of the Grand Executive Committee, dean of the Grand Cross of Color and representative to Connecticut and Rhode Island.
Today, Warren lives in Flagstaff, Arizona, where she is studying public health at Northern Arizona University. She plans to become a child life specialist – a career she first learned about through a fellow Rainbow officer. "A child life specialist is someone who works in the hospital with children who are injured or have diseases, helping them and their families cope with the struggles of hospitalization, as well as explaining the need for medications and procedures in a language that is comfortable to them," she says. "I fell in love with this career because working with kids is my passion, and this also includes health care and educational aspects."
Warren feels honored to have received a Masonic Youth Leadership Scholarship from the California Masonic Foundation for the past two years. "It's been very helpful for my family," she says. "My brother just graduated from college, so for the past two years, my parents have been helping both of us. I don't know how well we would have been able to afford my studies without it. It's taken away a bit of a burden and has made furthering my education easier, and my college experience better."
NOLAN CLARK
Northern California DeMolay
Student, Pomona College
Academic Focus: Geochemistry and Climate Science
"I'm from Nevada City, a small town in Northern California that has about 3,000 residents. There are a lot of civic-minded people and organizations; the Masonic lodge is a really prominent in the area," Clark says. He first learned about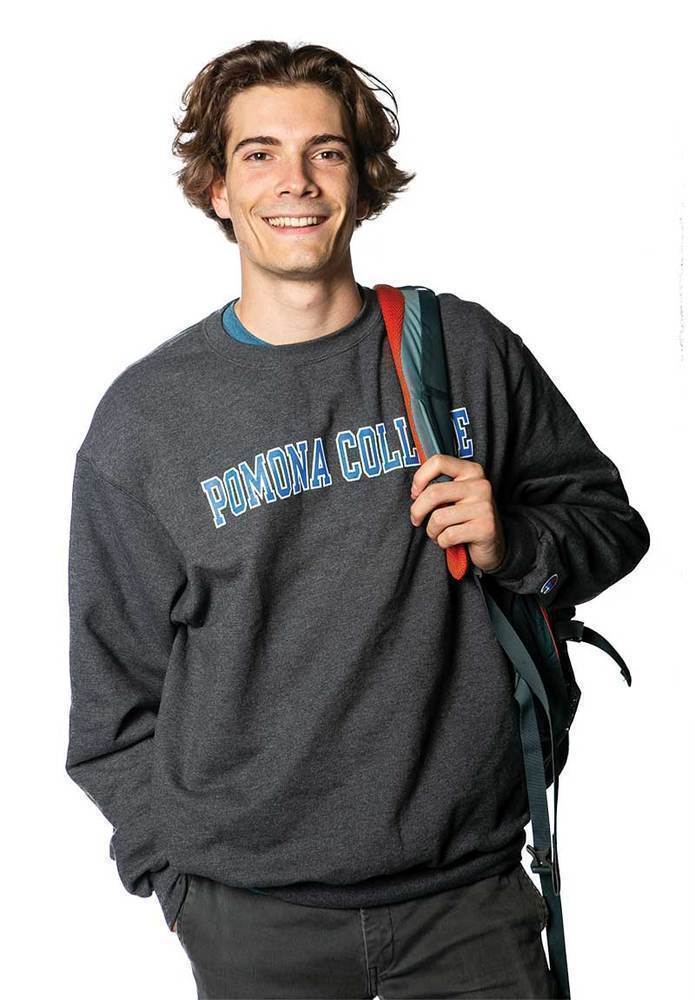 DeMolay when he was 12. Clark's mother worked with G. Sean Metroka – the current master of Nevada Lodge No. 13 and a DeMolay advisor – and he asked whether her son might be interested in joining.
"I was super interested as a 12 year old," recalls Clark. "I think it was the perfect time for me to get involved." His first event was a Northern California DeMolay event at the Six Flags Discovery Zone, and he was thrilled to meet similarly minded young men from throughout the state. "I was automatically hooked," he says.
"Being a part of DeMolay provided me with incredible male role models," he says. "My dad left the picture right before I joined DeMolay, so having joined at that time in my life gave me a lot of incredible men to look up to – most of whom were Masons. Some of the other great things I got out of DeMolay were public speaking skills, growing more self-confidence, and opportunities to serve the community."
He was actively involved with his chapter from the get-go, helping to plan a miniature golf tournament his first year. The divisional master councilor that year was from his chapter, and at 19, he was one of the most inspiring people Clark had ever met. "He was the pinnacle of leadership to me," recalls Clark. "He made me see what young people could become."
Several years later, when Clark had the opportunity to inhabit his mentor's role, he embraced it – particularly its potential to make a difference in other young men's lives. "It was another step in the journey," he recalls.
This journey has brought Clark to Pomona College in Claremont, California, where he has been particularly inspired by his governing climate change course. He's contemplating a geochemistry major. "I'm really interested in contributing to the climate science pool of knowledge that we already have. I'd like to work in science communications, educating voters and ensuring that our politicians are passing laws that are beneficial to the environment and beneficial to humanity."
He's grateful to the California Masonic Foundation for the Masonic Youth Leadership Scholarship he was awarded this year. "It's helped me buy books, and helped me stay afloat. Pomona College offered me a lot of financial aid, but on its own it wasn't enough. This scholarship has helped me get what I need and made me feel a lot more secure in my education."
Clark was raised as a Master Mason in Nevada Lodge No. 13 last August, and he envisions that Masonry will always be part of his life. When he arrived in Claremont, one of the first things he did was visit the Masonic lodge there. "Automatically, they welcomed me with open arms; I was a brother," he says. He pauses for a moment. "DeMolay has really given me a place to belong."
PHOTO CREDIT: Orange Photography (Amber), Mathew Scott (Jesus), Karl Mullings(Kayla), and Donald Bailey (Nolan)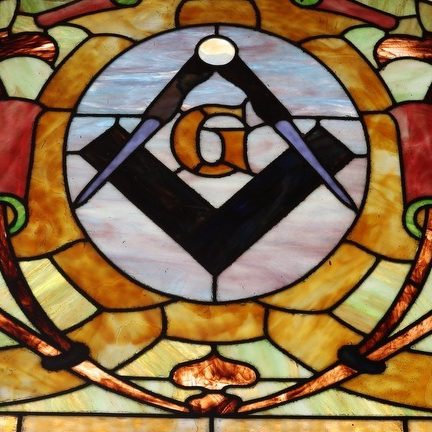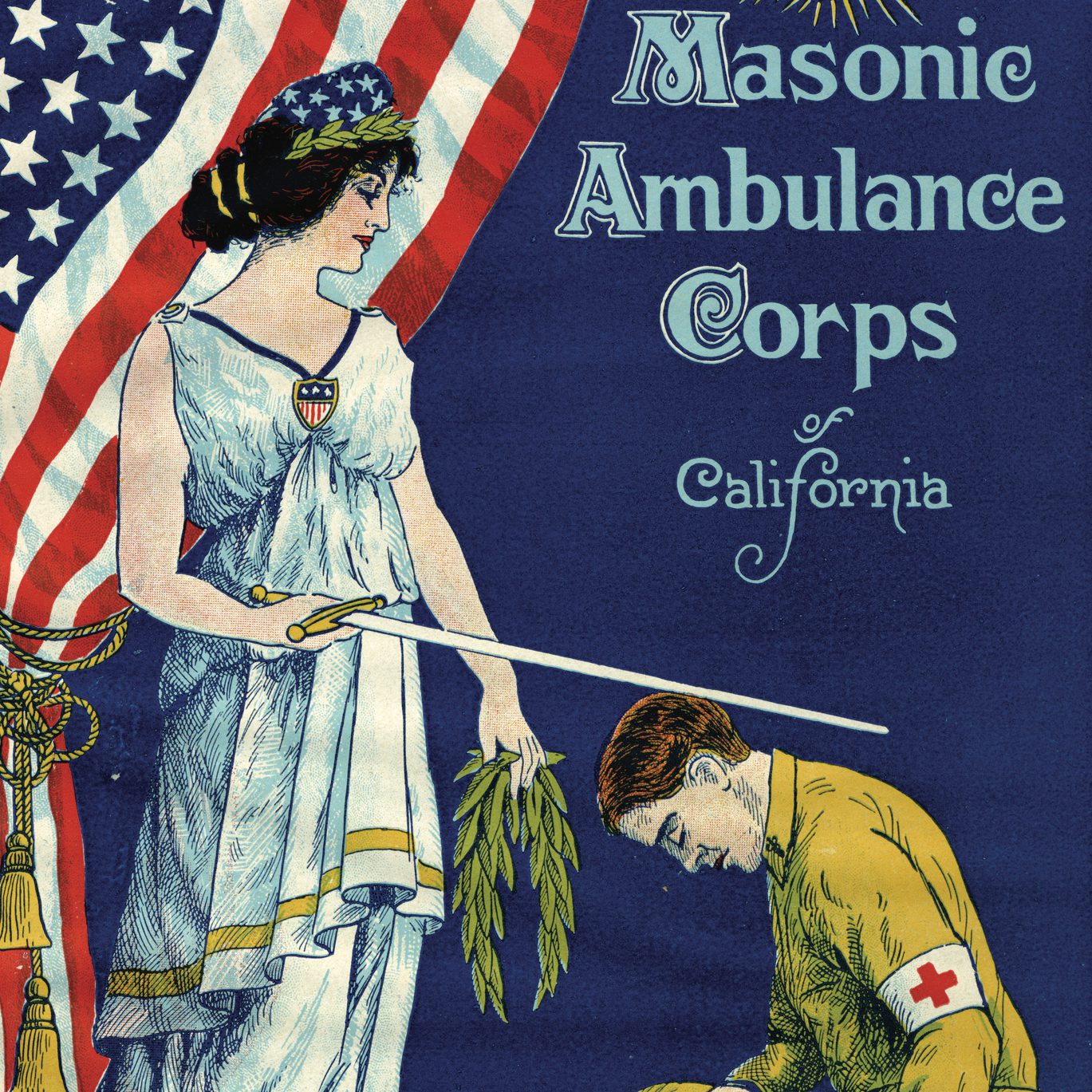 During WWI, the Masonic Ambulance Corps was a grassroots effort by Masonic volunteers who were passionate to serve their country.
Read More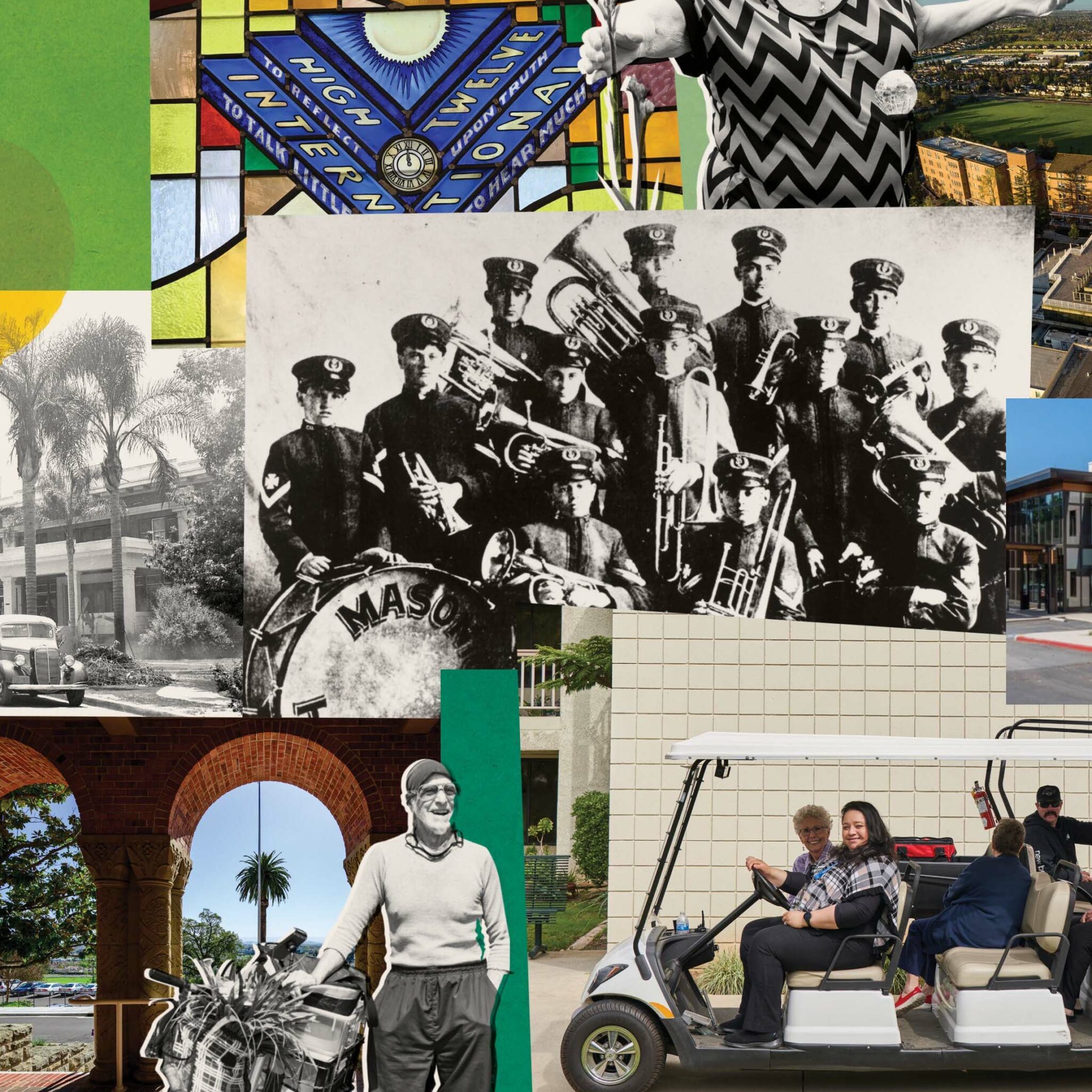 The Masonic Homes of California evolved from a 19th century widows and orphans home into an innovative apparatus of care and relief.
Read More